Pansion-Restoran Skalinada
Pansion-Restoran Skalinada

- Lokva Rogoznica
Contact
| | |
| --- | --- |
| Contact person: | Tonci Bauk |
Accommodation information
| Apartments: | Surface m² | Number of bedrooms | Number of beds | Number of extra beds | Price/night (€) | |
| --- | --- | --- | --- | --- | --- | --- |
| A 2+1 | 30 | 1 | 2 | 1 | 80-110 | info |
| A 2 | 20 | 1 | 2 | - | 50-65 | info |
| A 2+2 | 33 | 1 | 2 | 2 | 52-62 | info |
| A 2+2 | 33 | 1 | 2 | 2 | 50-60 | info |
| A 2+2 | 35 | 1 | 2 | 2 | 52-65 | info |
| A 2+2 | 34 | 1 | 2 | 2 | 50-60 | info |
| A 2 | 36 | 1 | 2 | - | 85-115 | info |
| Rooms: | Surface m² | Number of beds | Number of extra beds | Price/night (€) | |
| --- | --- | --- | --- | --- | --- |
| R 2 | 17 | 2 | - | 40 - 55 | info |
| R 2 | 16 | 2 | - | 40 - 55 | info |
| R 2 | 21 | 2 | - | 45 - 60 | info |
| R 2 | 17 | 2 | - | 50 - 65 | info |
Equipments
tourist day-tax incl. price
| | |
| --- | --- |
| Surface | 17 m2 |
| Number of beds | 2 |
| Number of extra beds | 0 |
"Soba 5" - 2nd floor, sea view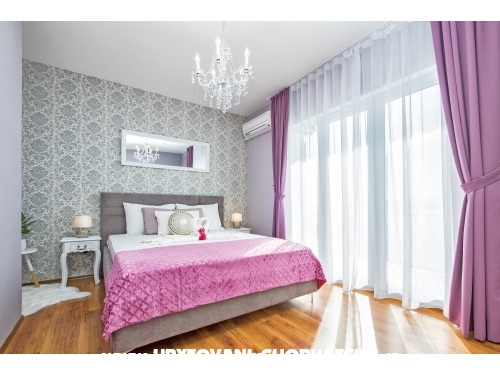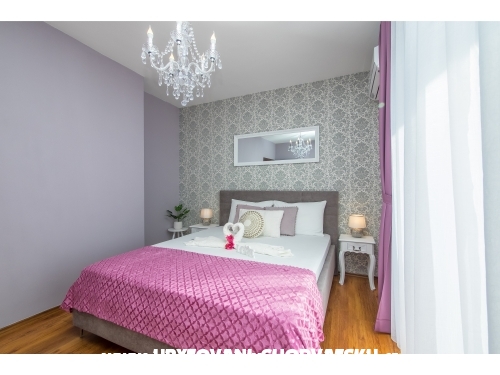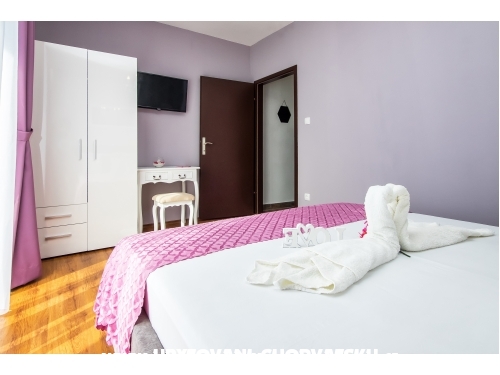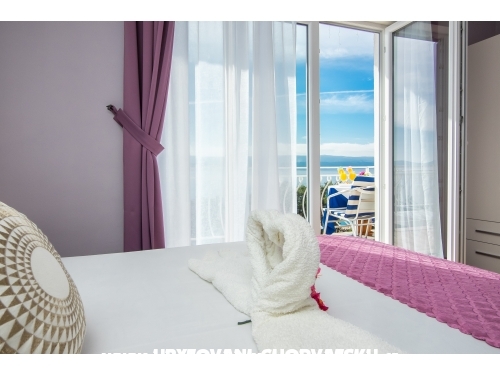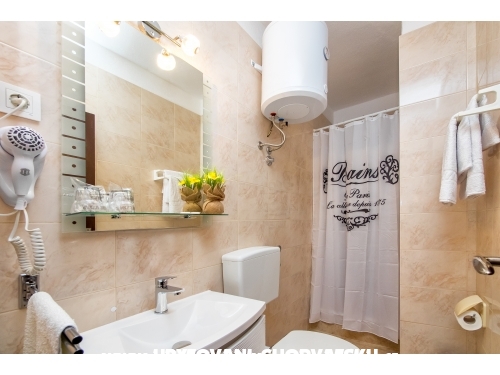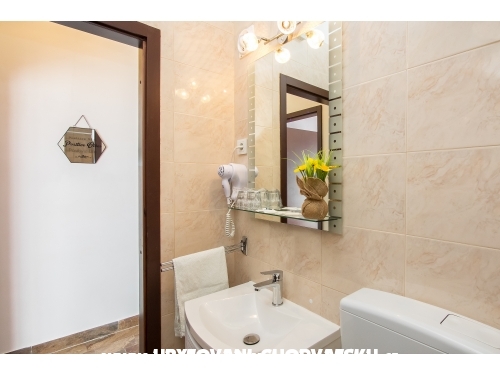 Prices
01.06.2024 - 19.06.2024
40.00 EUR
01.06.2024 - 19.06.2024
40.00 EUR
20.06.2024 - 30.06.2024
45.00 EUR
20.06.2024 - 30.06.2024
45.00 EUR
01.07.2024 - 09.07.2024
50.00 EUR
01.07.2024 - 09.07.2024
50.00 EUR
10.07.2024 - 20.08.2024
55.00 EUR
10.07.2024 - 20.08.2024
55.00 EUR
21.08.2024 - 31.08.2024
50.00 EUR
21.08.2024 - 31.08.2024
50.00 EUR
01.09.2024 - 10.09.2024
45.00 EUR
01.09.2024 - 10.09.2024
45.00 EUR
11.09.2024 - 30.09.2024
40.00 EUR
11.09.2024 - 30.09.2024
40.00 EUR
Contact us
Surcharges
Breakfast
10.00 EUR /day/person
Half Board
28.00 EUR /day/person
Equipment
| | | | |
| --- | --- | --- | --- |
| Terrace | | Balcony | |
| Air conditioning | | TV-SAT | |
| Microwave | | Kettle | |
| Phone | | Use of kitchen | |
| Private bathroom | | | |
Calendar and prices
Available
Occupied
Possible arrival
Possible departure
| | |
| --- | --- |
| Surface | 16 m2 |
| Number of beds | 2 |
| Number of extra beds | 0 |
"Soba 6" - 2nd floor, sea view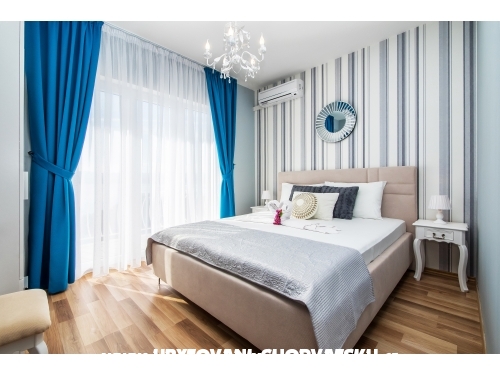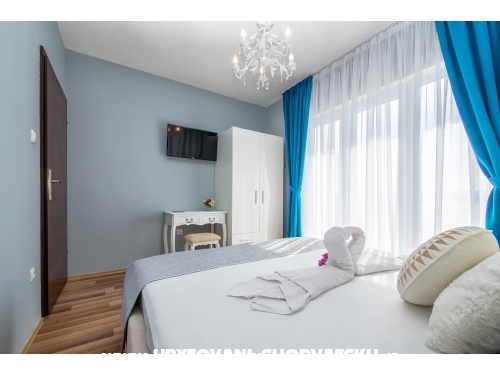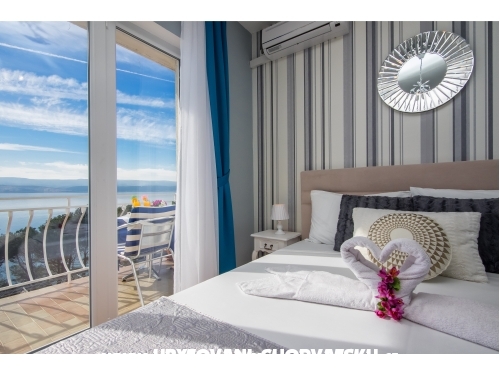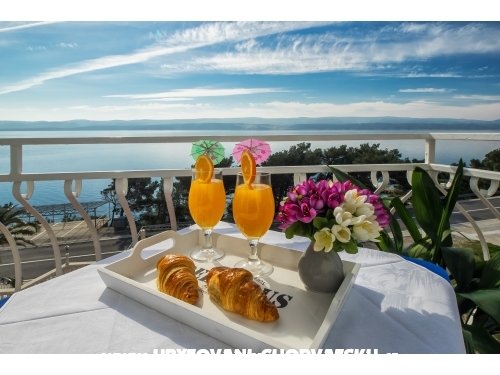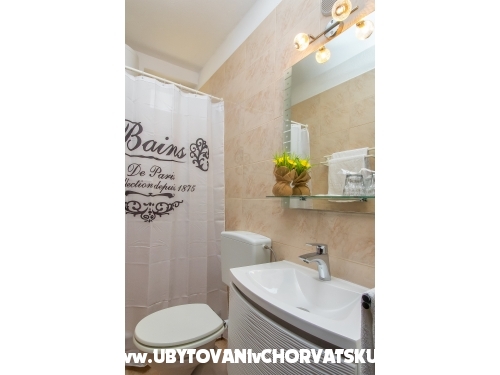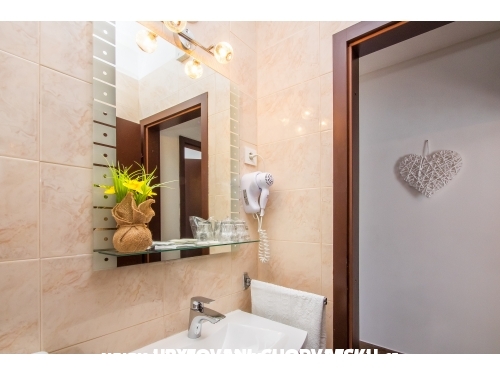 Prices
01.06.2024 - 19.06.2024
40.00 EUR
01.06.2024 - 19.06.2024
40.00 EUR
20.06.2024 - 30.06.2024
45.00 EUR
20.06.2024 - 30.06.2024
45.00 EUR
01.07.2024 - 09.07.2024
50.00 EUR
01.07.2024 - 09.07.2024
50.00 EUR
10.07.2024 - 20.08.2024
55.00 EUR
10.07.2024 - 20.08.2024
55.00 EUR
21.08.2024 - 31.08.2024
50.00 EUR
21.08.2024 - 31.08.2024
50.00 EUR
01.09.2024 - 10.09.2024
45.00 EUR
01.09.2024 - 10.09.2024
45.00 EUR
11.09.2024 - 30.09.2024
40.00 EUR
11.09.2024 - 30.09.2024
40.00 EUR
Contact us
Surcharges
Breakfast
10.00 EUR /day/person
Half Board
28.00 EUR /day/person
Equipment
| | | | |
| --- | --- | --- | --- |
| Terrace | | Balcony | |
| Air conditioning | | TV-SAT | |
| Microwave | | Kettle | |
| Phone | | Use of kitchen | |
| Private bathroom | | | |
Calendar and prices
Available
Occupied
Possible arrival
Possible departure
| | |
| --- | --- |
| Surface | 30 m2 |
| Number of bedrooms | 1 |
| Number of beds | 2 |
| Number of extra beds | 1 |
"Apartman 7" - app. 7, 3rd floor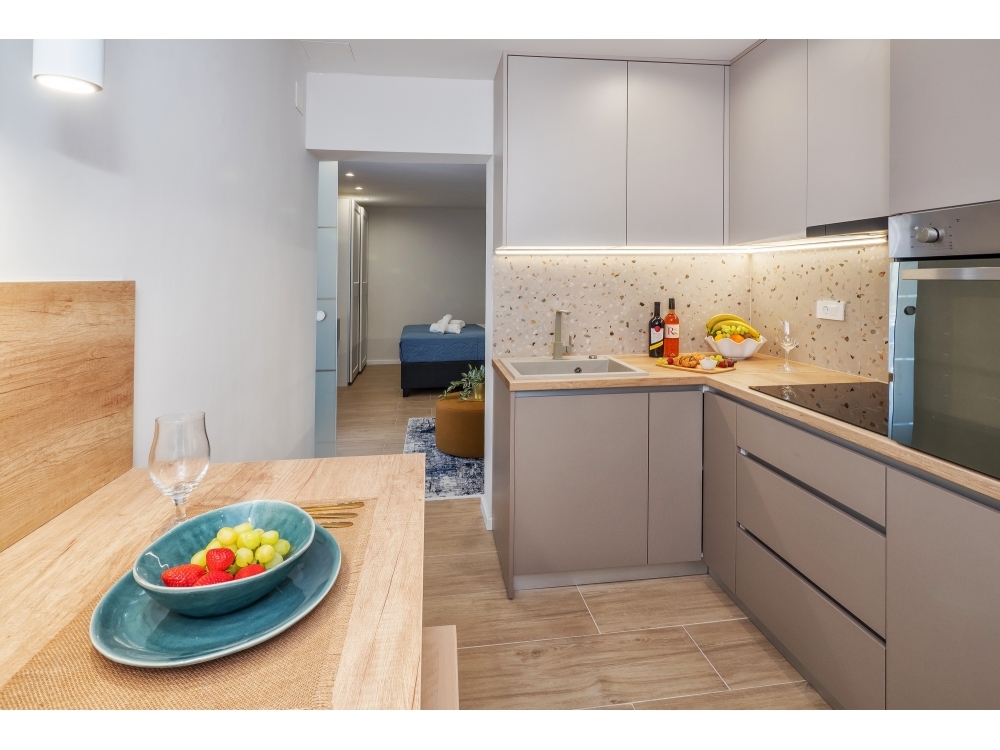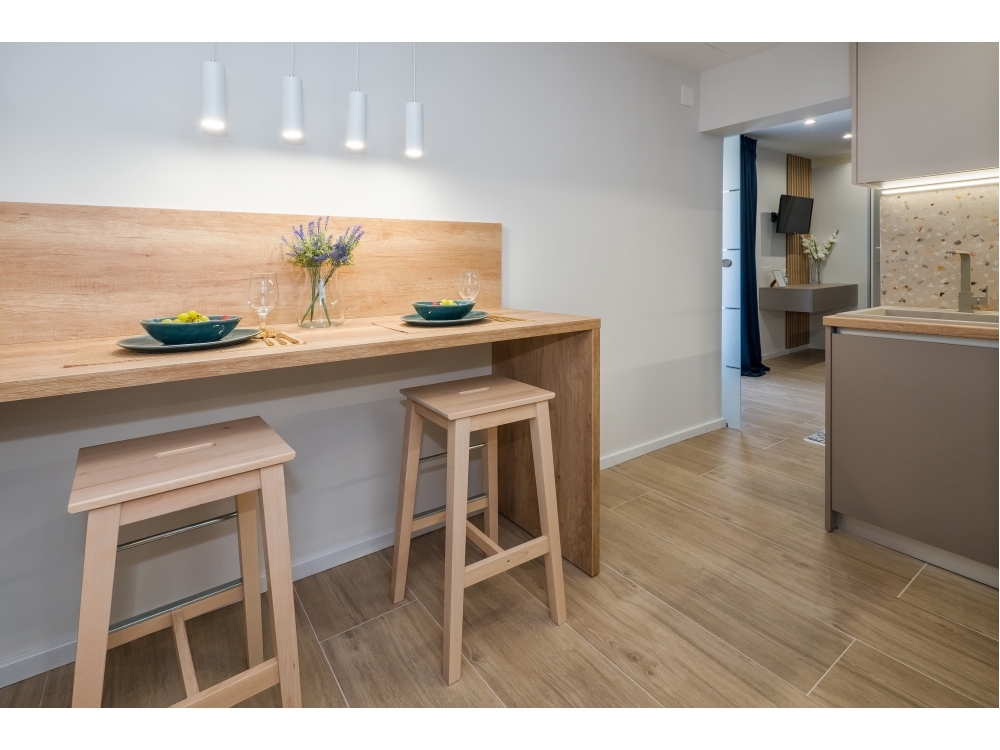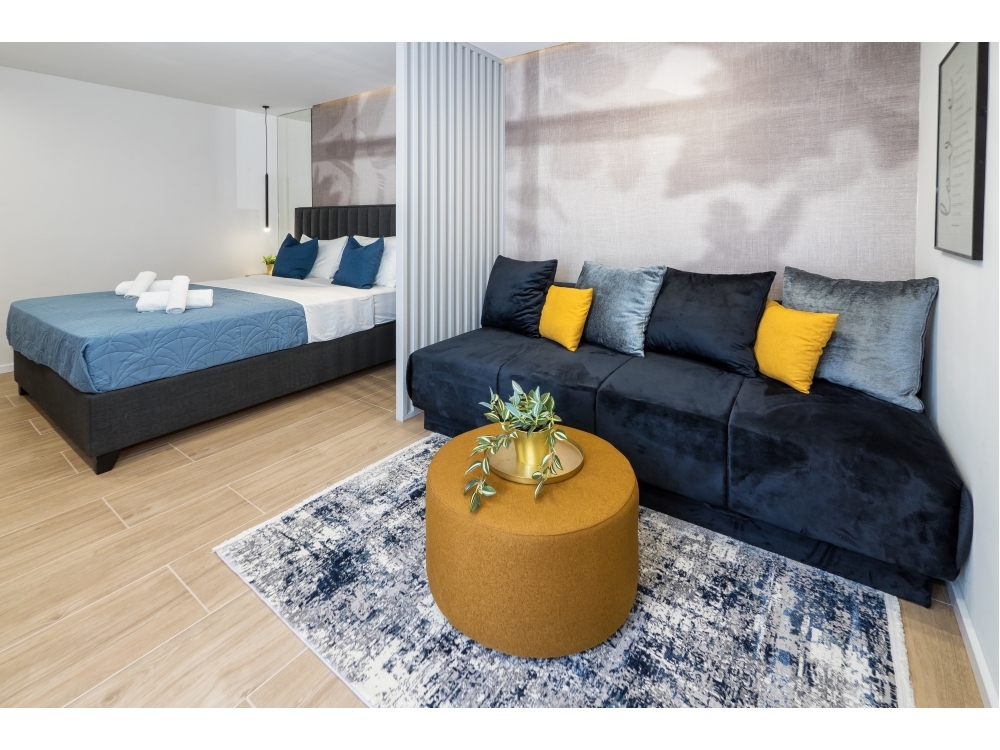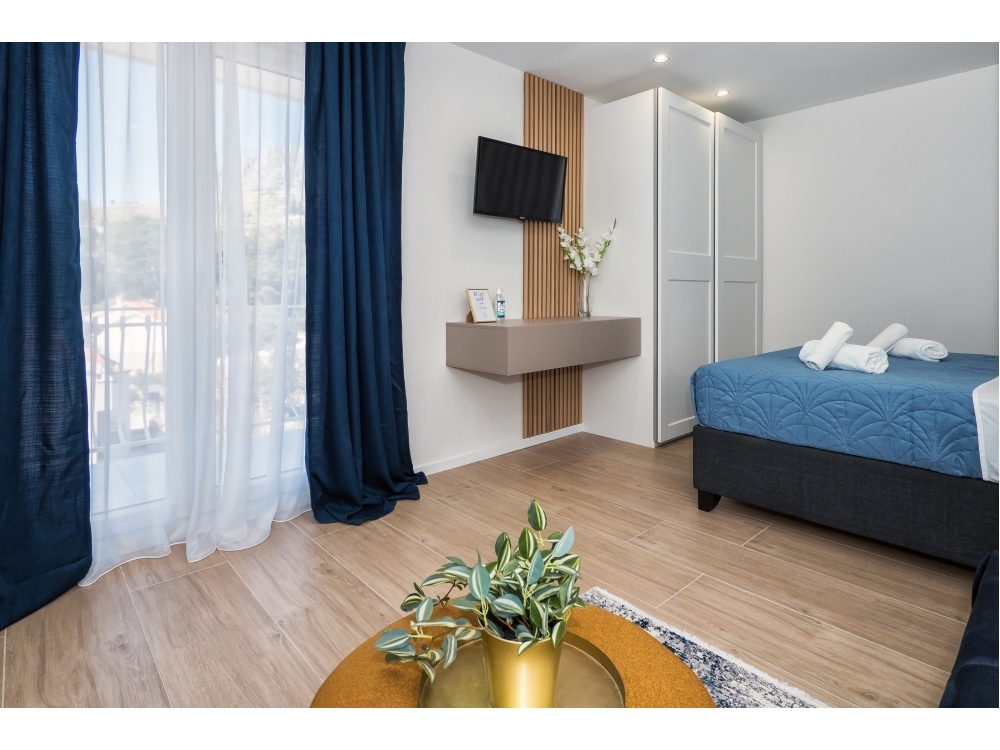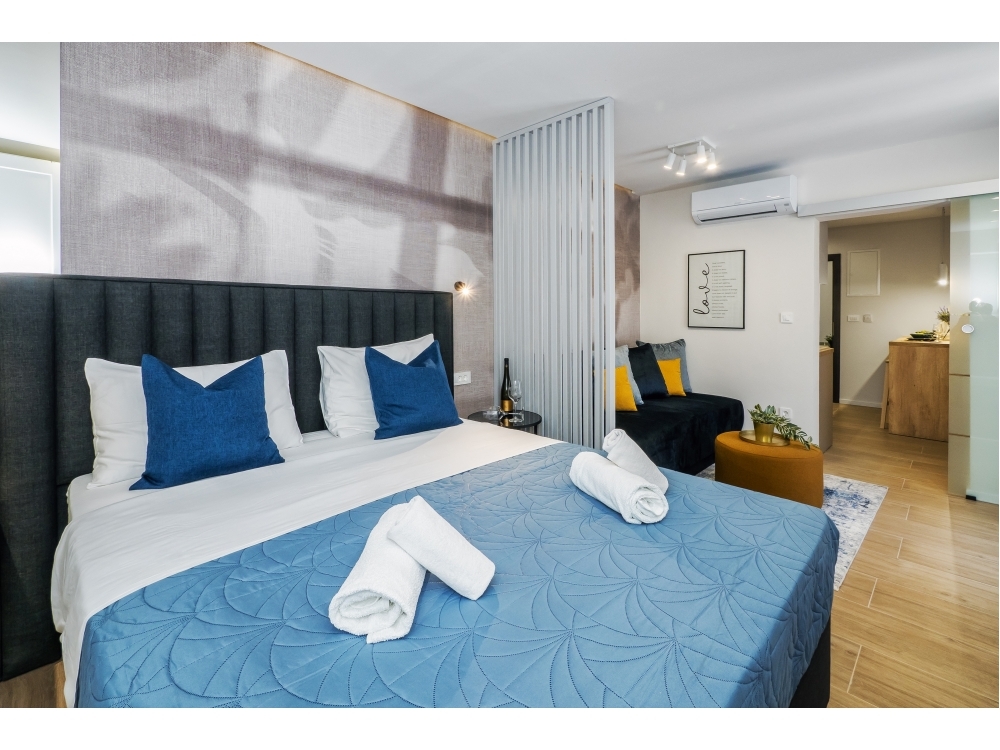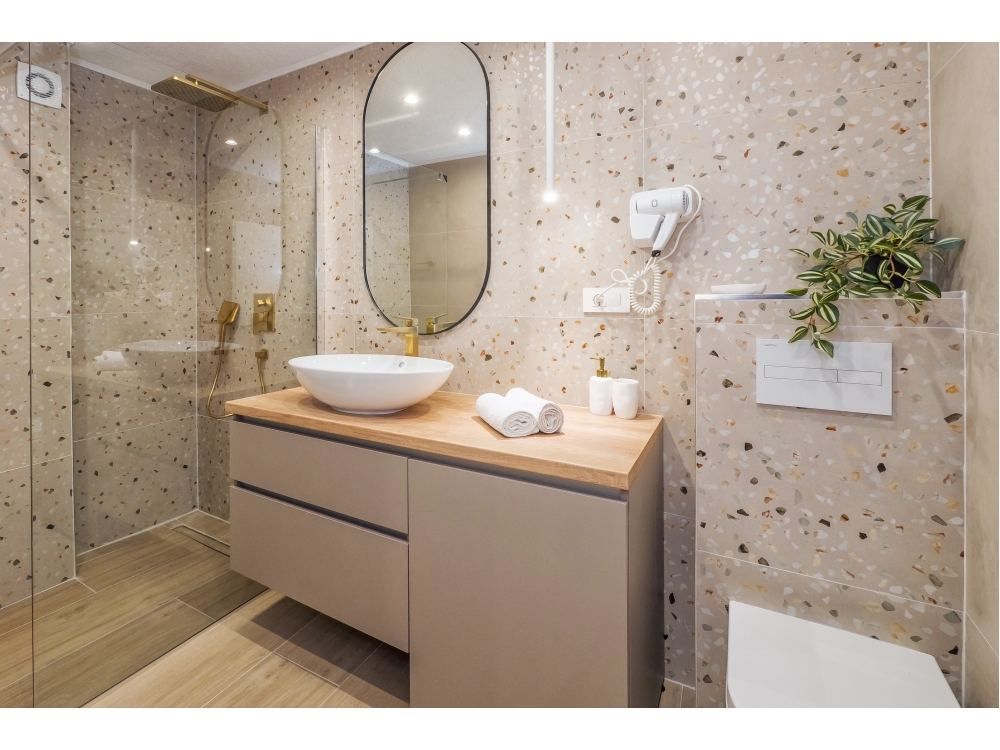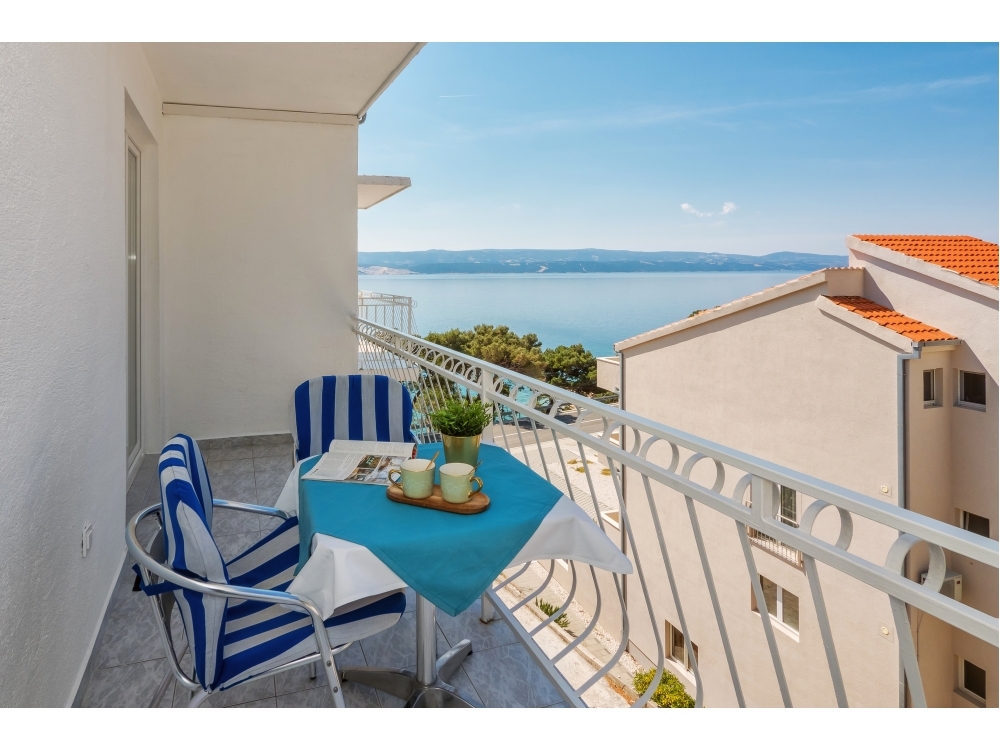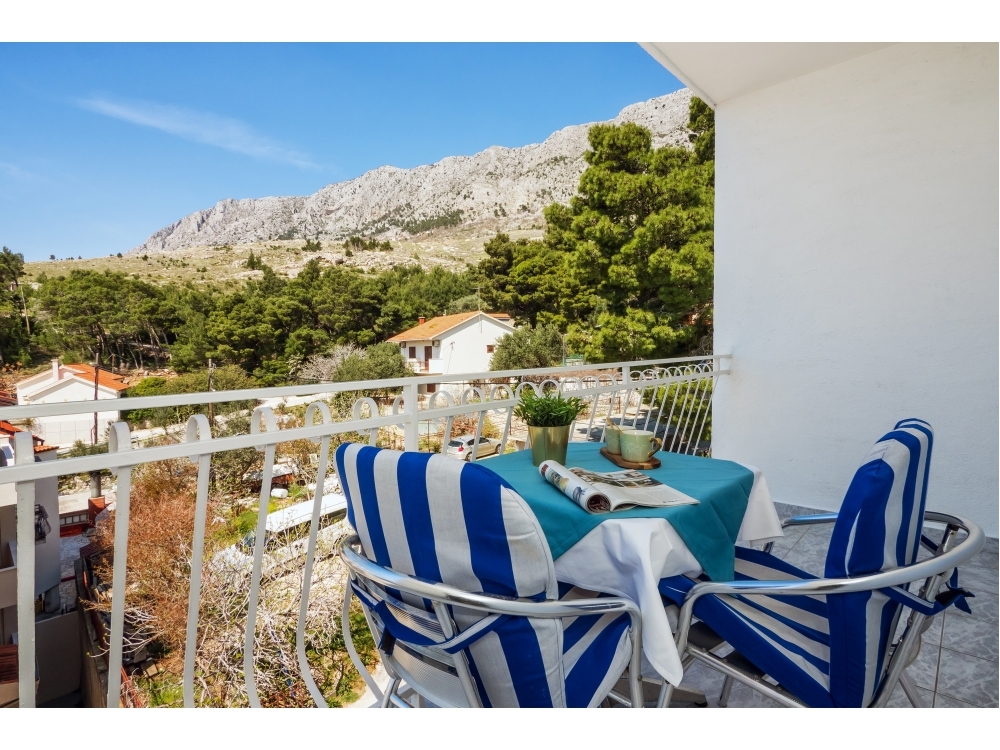 Price per night
01.06.2024 - 19.06.2024
80.00 EUR
01.06.2024 - 19.06.2024
80.00 EUR
20.06.2024 - 30.06.2024
90.00 EUR
20.06.2024 - 30.06.2024
90.00 EUR
01.07.2024 - 09.07.2024
105.00 EUR
01.07.2024 - 09.07.2024
105.00 EUR
10.07.2024 - 20.08.2024
110.00 EUR
10.07.2024 - 20.08.2024
110.00 EUR
21.08.2024 - 31.08.2024
105.00 EUR
21.08.2024 - 31.08.2024
105.00 EUR
01.09.2024 - 10.09.2024
90.00 EUR
01.09.2024 - 10.09.2024
90.00 EUR
11.09.2024 - 30.09.2024
80.00 EUR
11.09.2024 - 30.09.2024
80.00 EUR
Contact us
Surcharges
Breakfast
10.00 EUR /day/person
Half Board
28.00 EUR /day/person
Equipment
Calendar and prices
Available
Occupied
Possible arrival
Possible departure
| | |
| --- | --- |
| Surface | 21 m2 |
| Number of beds | 2 |
| Number of extra beds | 0 |
"Soba 8" - 3rd floor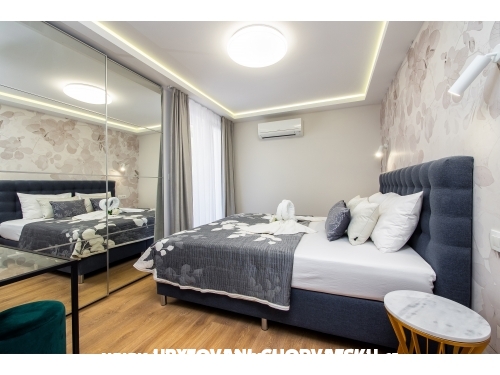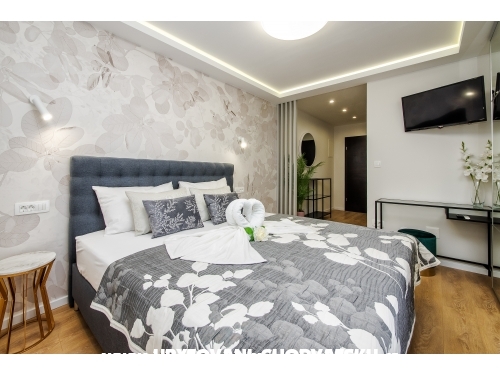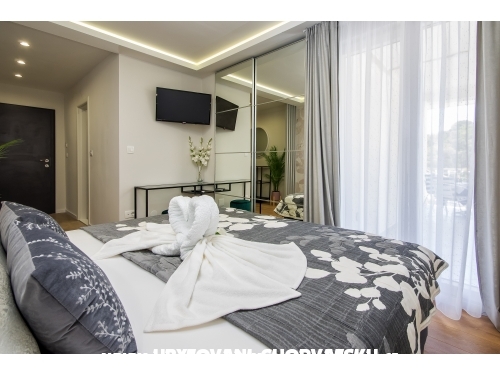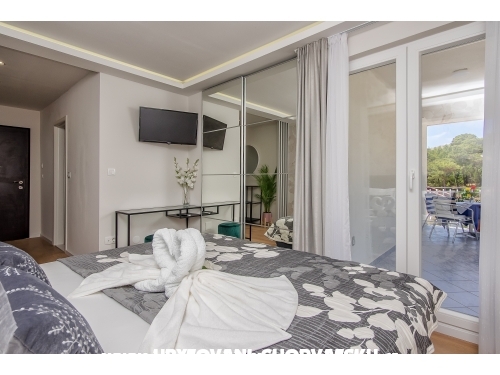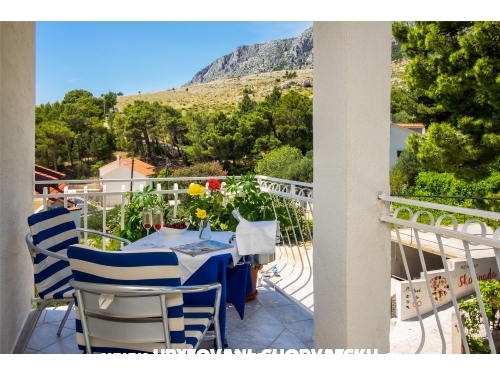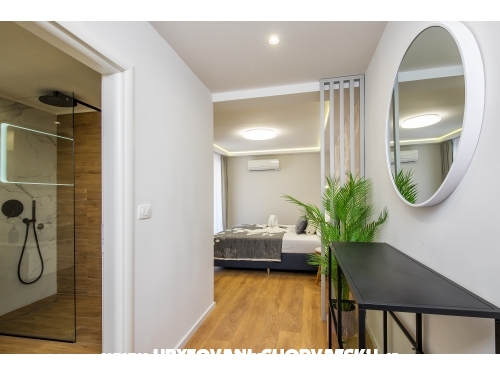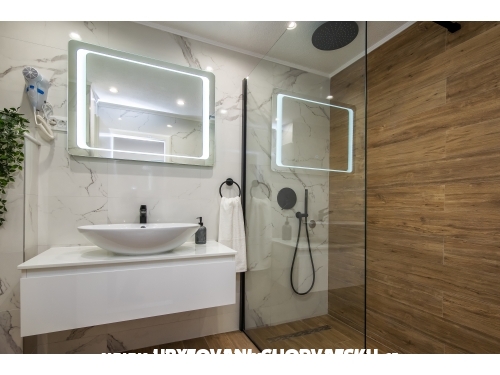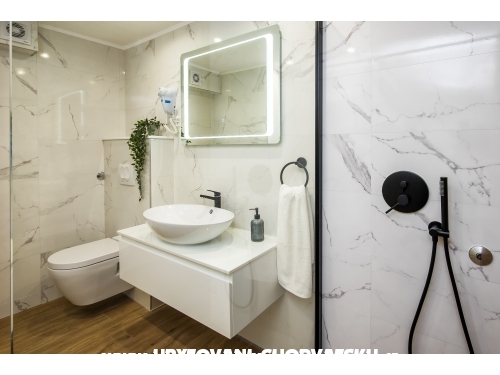 Prices
01.06.2024 - 19.06.2024
45.00 EUR
01.06.2024 - 19.06.2024
45.00 EUR
20.06.2024 - 30.06.2024
50.00 EUR
20.06.2024 - 30.06.2024
50.00 EUR
01.07.2024 - 09.07.2024
55.00 EUR
01.07.2024 - 09.07.2024
55.00 EUR
10.07.2024 - 20.08.2024
60.00 EUR
10.07.2024 - 20.08.2024
60.00 EUR
21.08.2024 - 31.08.2024
55.00 EUR
21.08.2024 - 31.08.2024
55.00 EUR
01.09.2024 - 10.09.2024
50.00 EUR
01.09.2024 - 10.09.2024
50.00 EUR
11.09.2024 - 30.09.2024
45.00 EUR
11.09.2024 - 30.09.2024
45.00 EUR
Contact us
Surcharges
Breakfast
10.00 EUR /day/person
Half Board
28.00 EUR /day/person
Equipment
| | | | |
| --- | --- | --- | --- |
| Terrace | | Balcony | |
| Air conditioning | | TV-SAT | |
| Microwave | | Kettle | |
| Phone | | Use of kitchen | |
| Private bathroom | | | |
Calendar and prices
Available
Occupied
Possible arrival
Possible departure
| | |
| --- | --- |
| Surface | 20 m2 |
| Number of bedrooms | 1 |
| Number of beds | 2 |
| Number of extra beds | 0 |
"Apartman 9" - app. 9, 3rd floor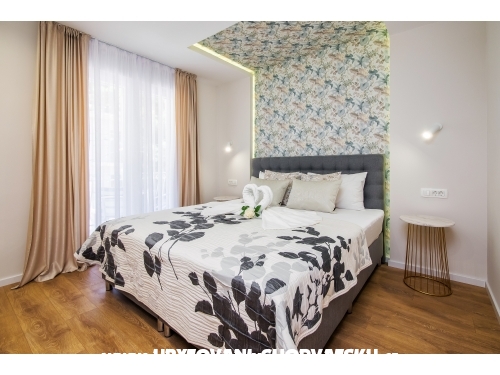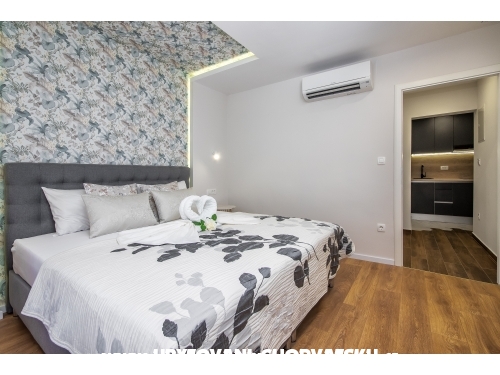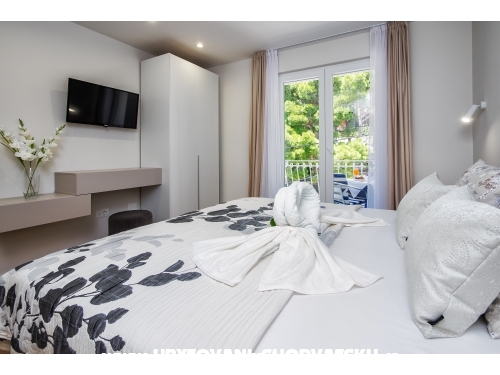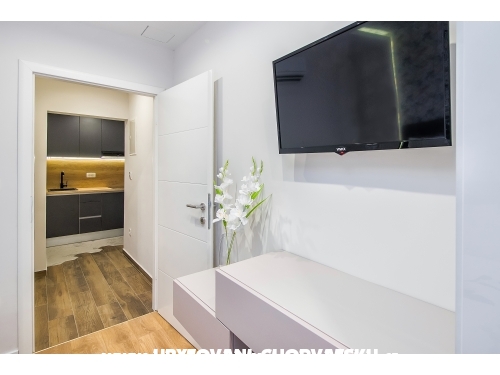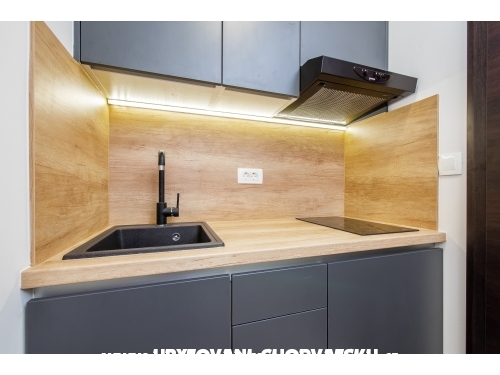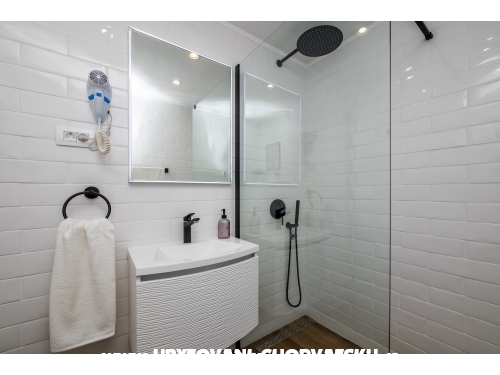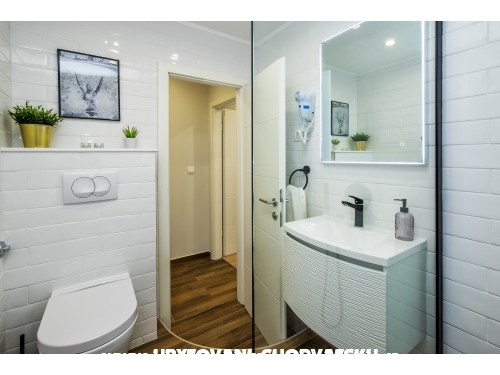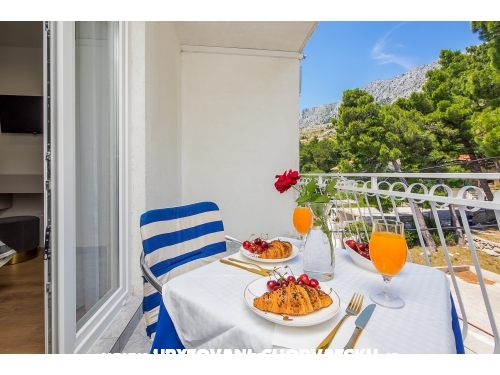 Price per night
01.06.2024 - 19.06.2024
50.00 EUR
01.06.2024 - 19.06.2024
50.00 EUR
20.06.2024 - 30.06.2024
55.00 EUR
20.06.2024 - 30.06.2024
55.00 EUR
01.07.2024 - 09.07.2024
60.00 EUR
01.07.2024 - 09.07.2024
60.00 EUR
10.07.2024 - 20.08.2024
65.00 EUR
10.07.2024 - 20.08.2024
65.00 EUR
21.08.2024 - 31.08.2024
60.00 EUR
21.08.2024 - 31.08.2024
60.00 EUR
01.09.2024 - 10.09.2024
55.00 EUR
01.09.2024 - 10.09.2024
55.00 EUR
11.09.2024 - 30.09.2024
50.00 EUR
11.09.2024 - 30.09.2024
50.00 EUR
Contact us
Surcharges
Breakfast
10.00 EUR /day/person
Half Board
28.00 EUR /day/person
Equipment
Calendar and prices
Available
Occupied
Possible arrival
Possible departure
| | |
| --- | --- |
| Surface | 33 m2 |
| Number of bedrooms | 1 |
| Number of beds | 2 |
| Number of extra beds | 2 |
"Apartman 4" - app. 4, 2. floor, sea view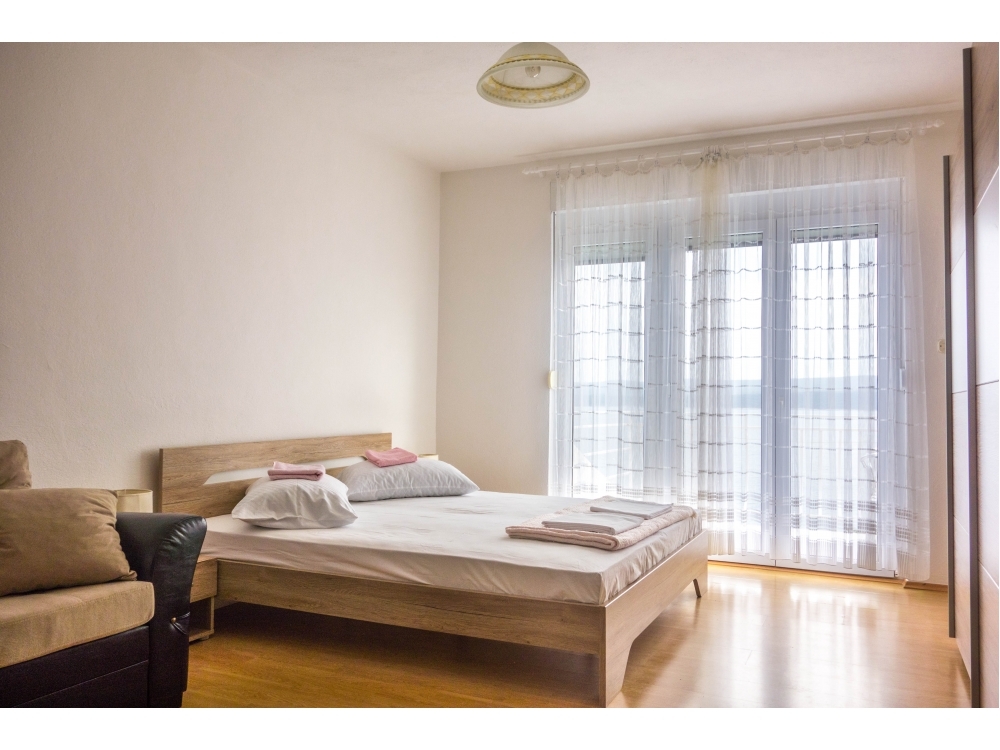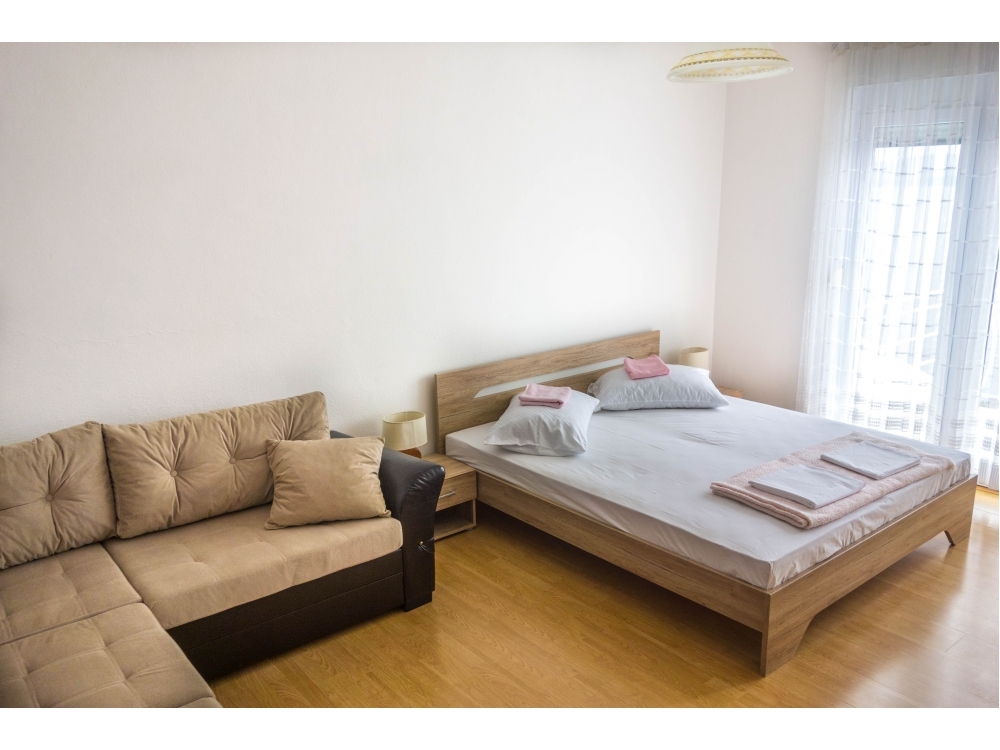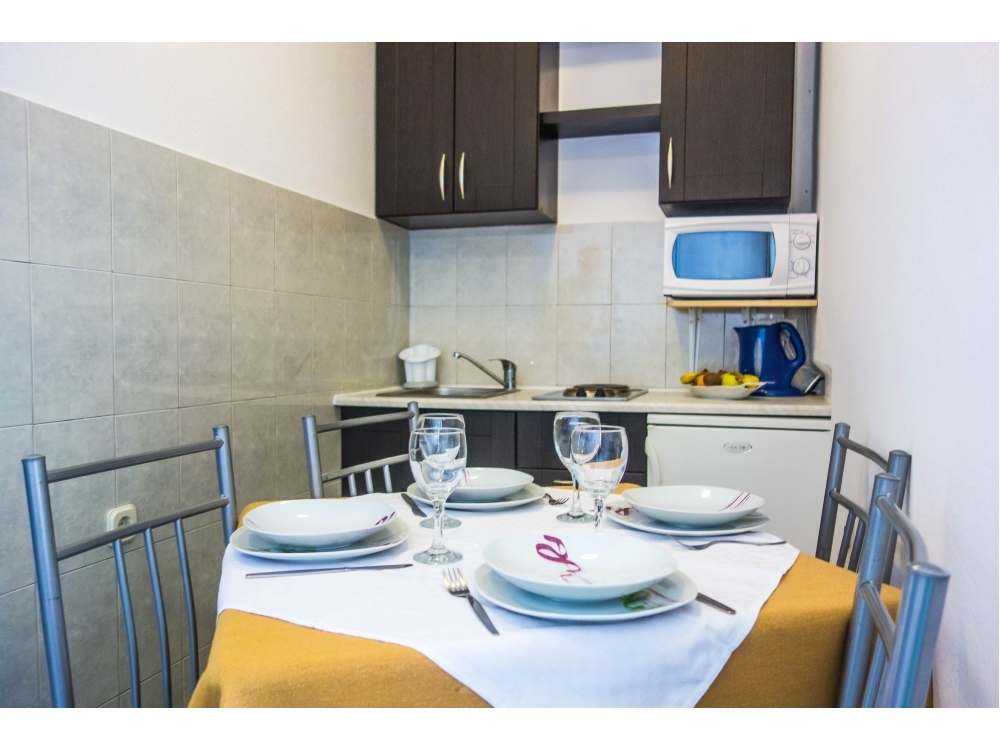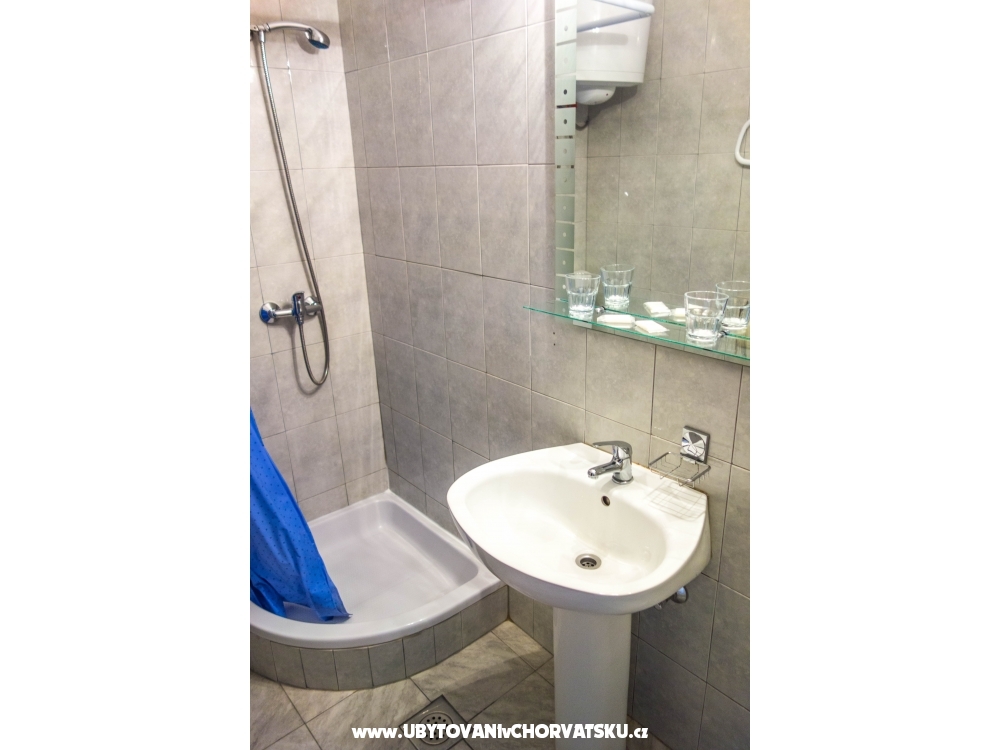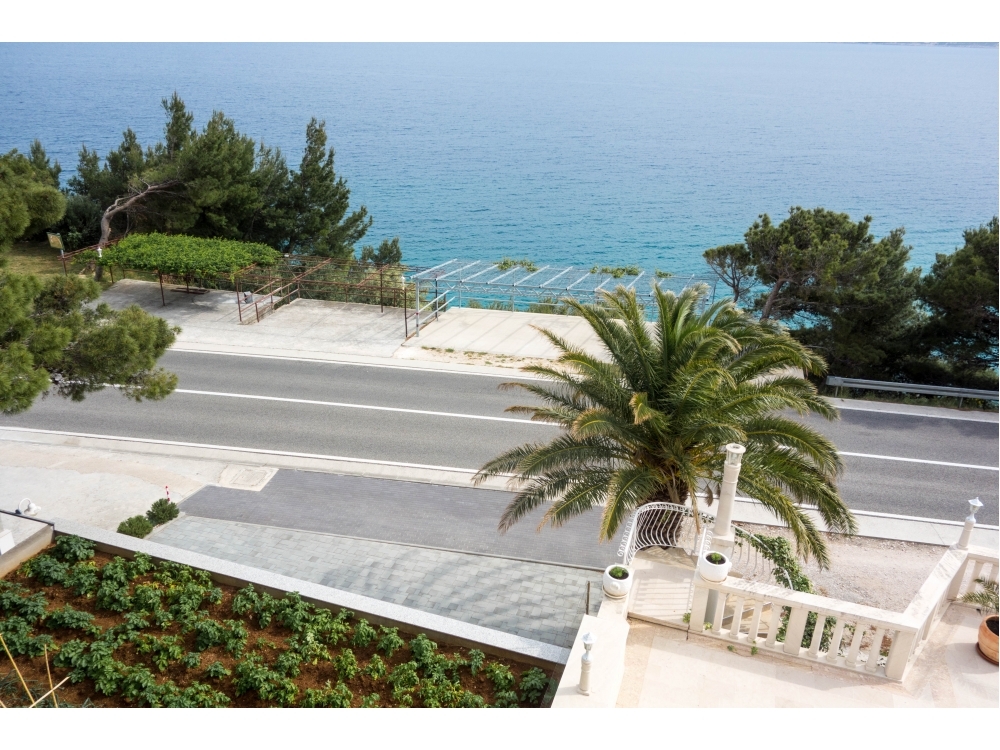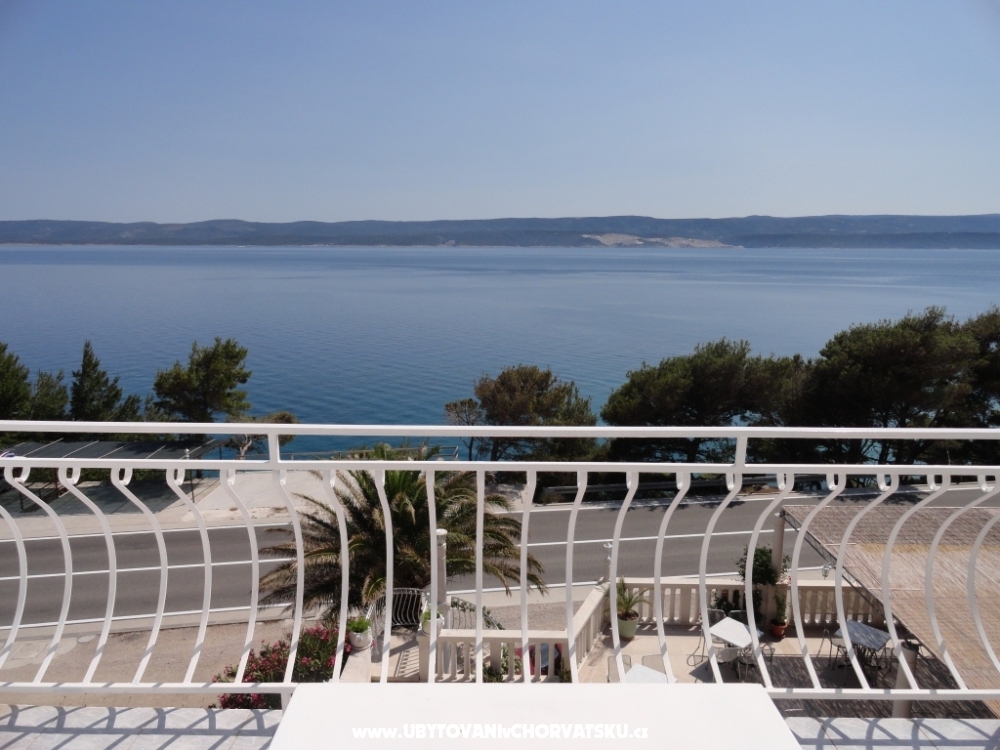 Price per night
01.06.2024 - 19.06.2024
52.00 EUR
01.06.2024 - 19.06.2024
52.00 EUR
20.06.2024 - 30.06.2024
55.00 EUR
20.06.2024 - 30.06.2024
55.00 EUR
01.07.2024 - 09.07.2024
60.00 EUR
01.07.2024 - 09.07.2024
60.00 EUR
10.07.2024 - 20.08.2024
62.00 EUR
10.07.2024 - 20.08.2024
62.00 EUR
21.08.2024 - 31.08.2024
60.00 EUR
21.08.2024 - 31.08.2024
60.00 EUR
01.09.2024 - 10.09.2024
55.00 EUR
01.09.2024 - 10.09.2024
55.00 EUR
11.09.2024 - 30.09.2024
52.00 EUR
11.09.2024 - 30.09.2024
52.00 EUR
Contact us
Surcharges
Breakfast
7.00 EUR /day/person
Half Board
22.00 EUR /day/person
Equipment
Calendar and prices
Available
Occupied
Possible arrival
Possible departure
| | |
| --- | --- |
| Surface | 33 m2 |
| Number of bedrooms | 1 |
| Number of beds | 2 |
| Number of extra beds | 2 |
"Apartman 1" -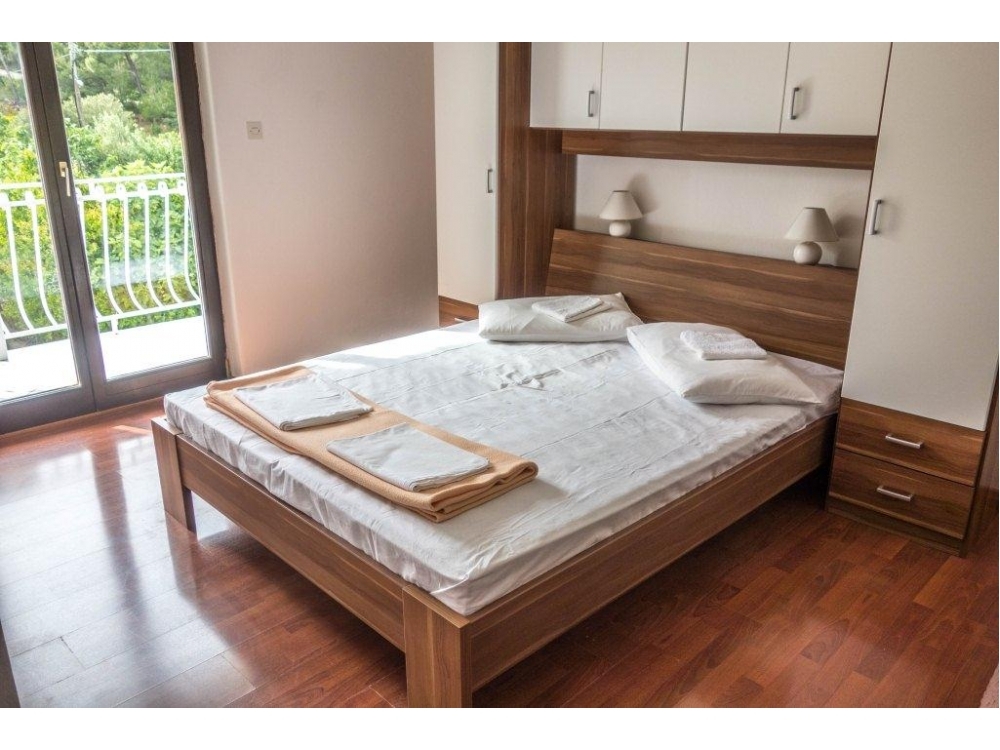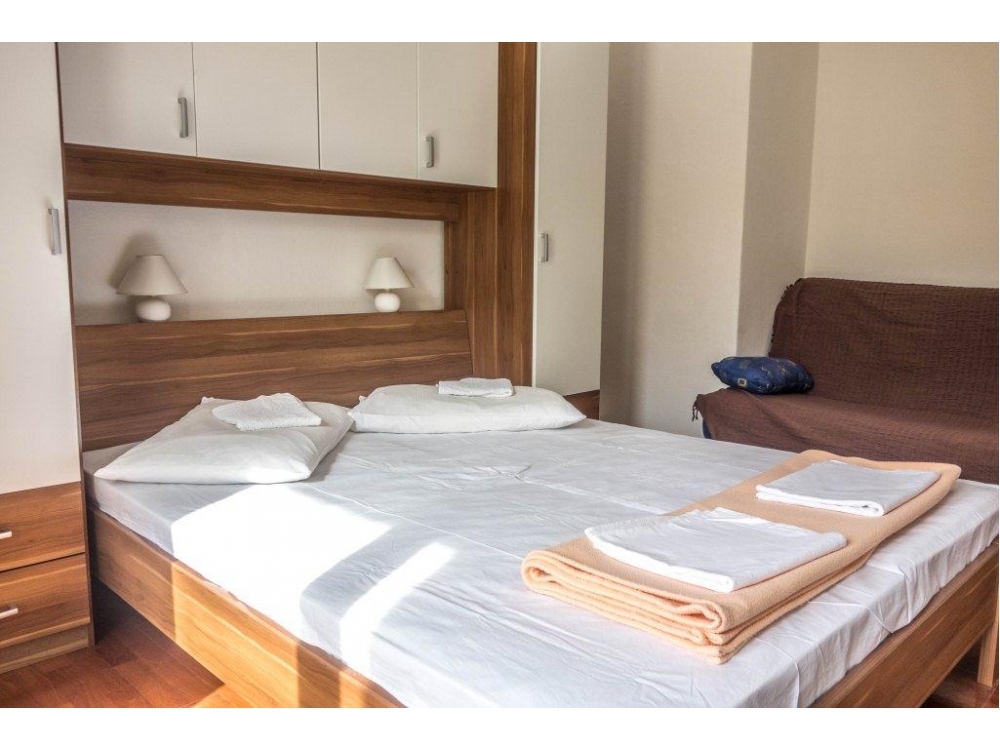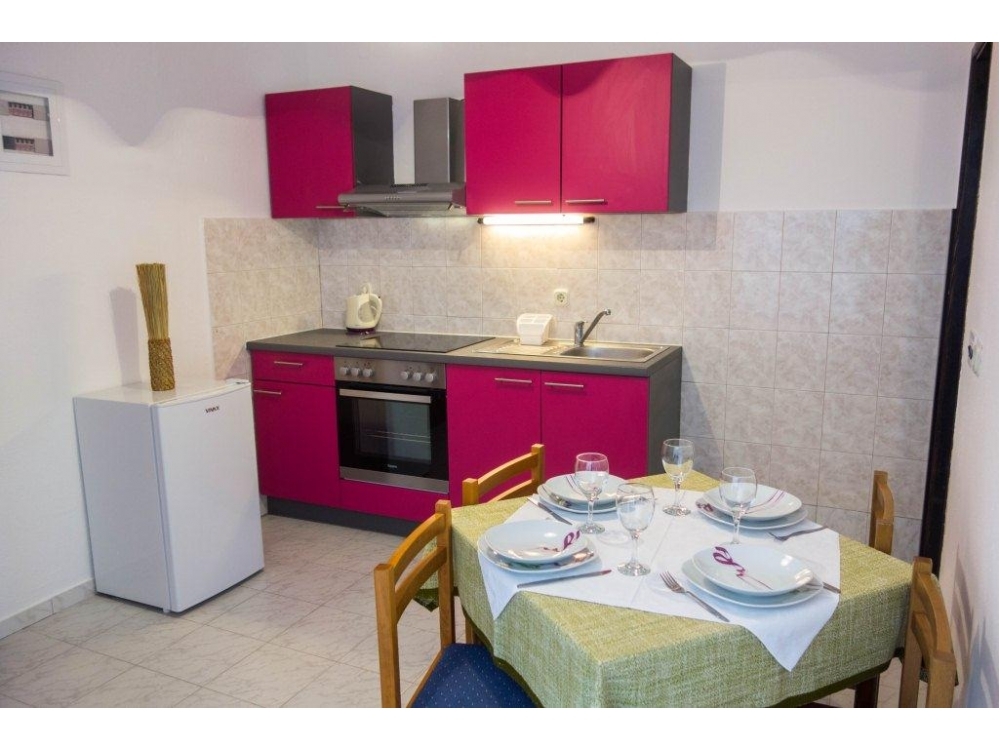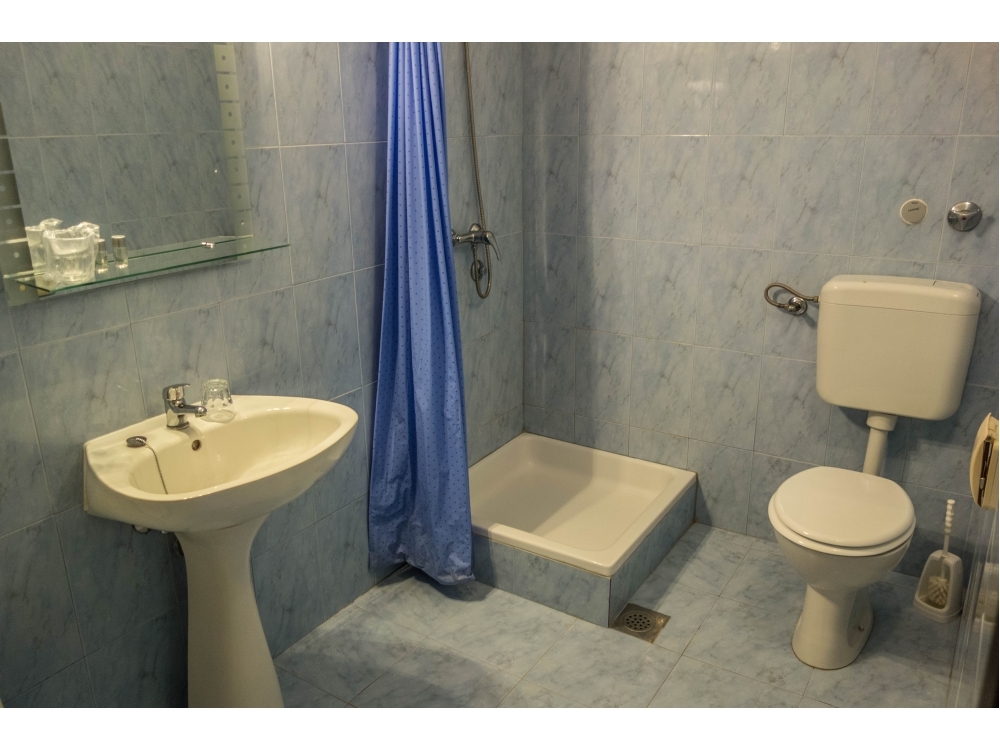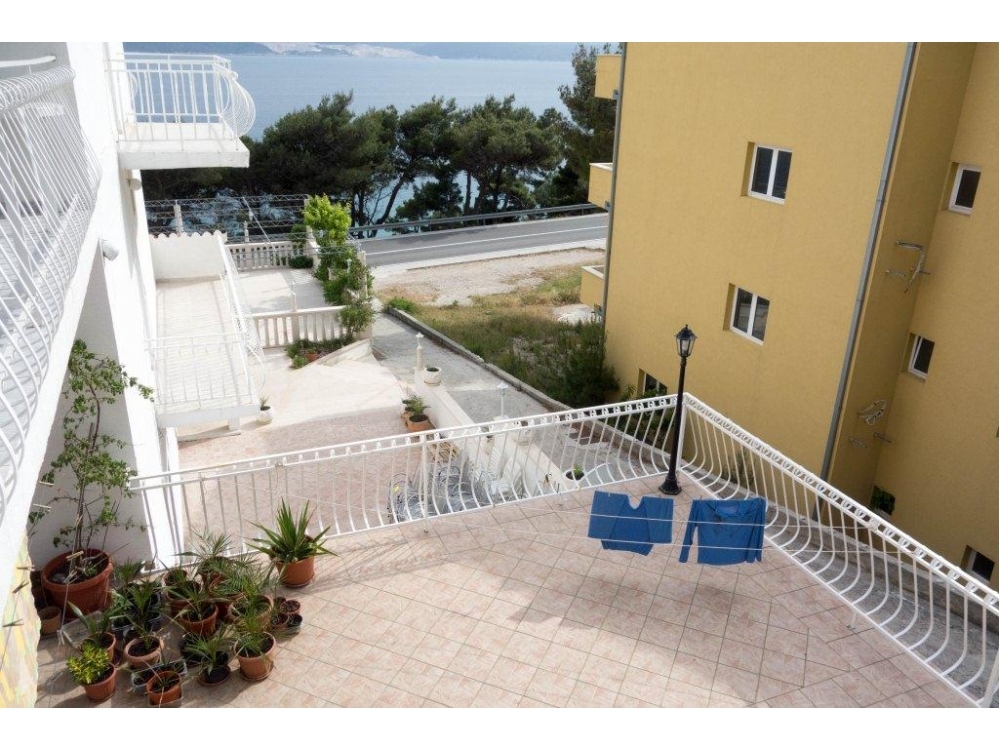 Price per night
01.06.2024 - 19.06.2024
50.00 EUR
01.06.2024 - 19.06.2024
50.00 EUR
20.06.2024 - 30.06.2024
53.00 EUR
20.06.2024 - 30.06.2024
53.00 EUR
01.07.2024 - 09.07.2024
58.00 EUR
01.07.2024 - 09.07.2024
58.00 EUR
10.07.2024 - 20.08.2024
60.00 EUR
10.07.2024 - 20.08.2024
60.00 EUR
21.08.2024 - 31.08.2024
58.00 EUR
21.08.2024 - 31.08.2024
58.00 EUR
01.09.2024 - 10.09.2024
53.00 EUR
01.09.2024 - 10.09.2024
53.00 EUR
11.09.2024 - 30.09.2024
50.00 EUR
11.09.2024 - 30.09.2024
50.00 EUR
Contact us
Surcharges
Breakfast
10.00 EUR /day/person
Half Board
28.00 EUR /day/person
Equipment
Calendar and prices
Available
Occupied
Possible arrival
Possible departure
| | |
| --- | --- |
| Surface | 17 m2 |
| Number of beds | 2 |
| Number of extra beds | 0 |
"Soba 11" - 3st floor, sea view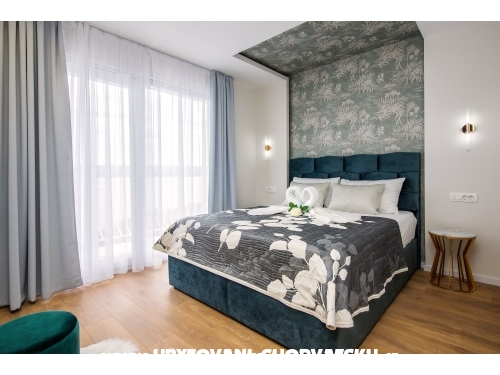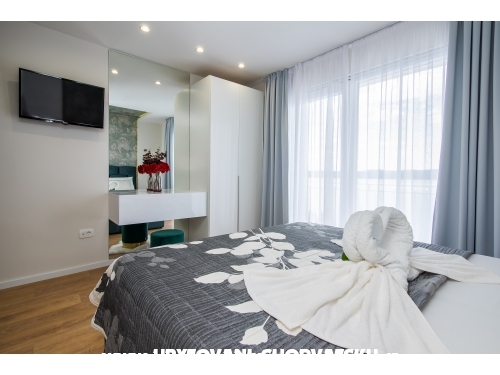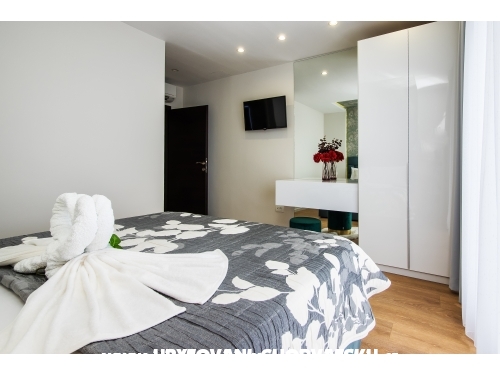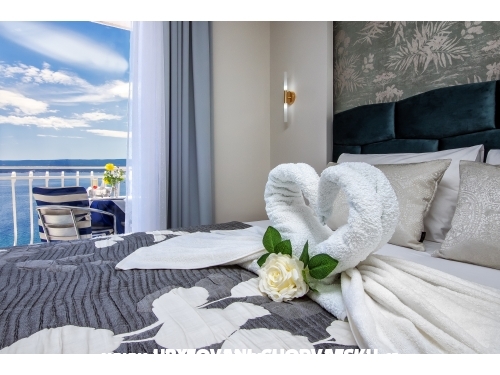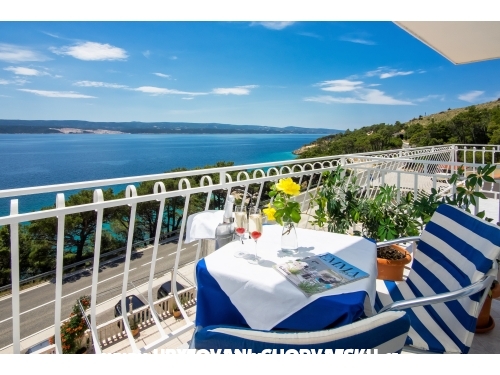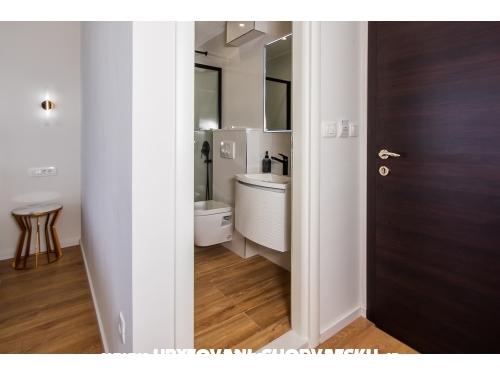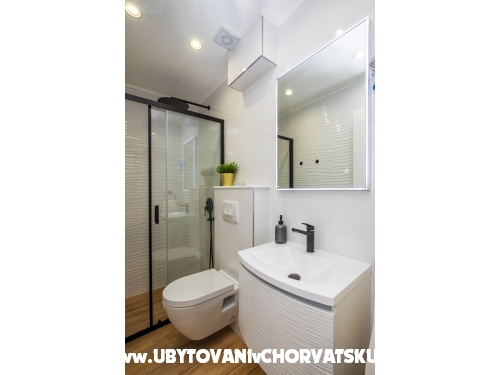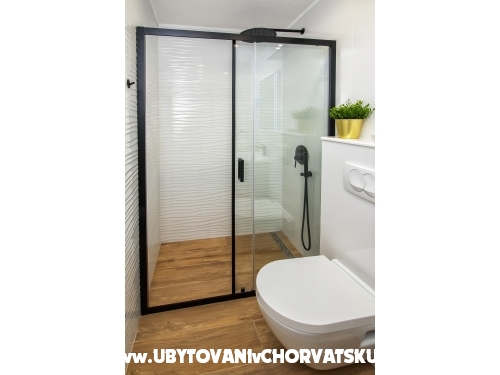 Prices
01.06.2024 - 19.06.2024
50.00 EUR
01.06.2024 - 19.06.2024
50.00 EUR
20.06.2024 - 30.06.2024
55.00 EUR
20.06.2024 - 30.06.2024
55.00 EUR
01.07.2024 - 09.07.2024
60.00 EUR
01.07.2024 - 09.07.2024
60.00 EUR
10.07.2024 - 20.08.2024
65.00 EUR
10.07.2024 - 20.08.2024
65.00 EUR
21.08.2024 - 31.08.2024
60.00 EUR
21.08.2024 - 31.08.2024
60.00 EUR
01.09.2024 - 10.09.2024
55.00 EUR
01.09.2024 - 10.09.2024
55.00 EUR
11.09.2024 - 30.09.2024
50.00 EUR
11.09.2024 - 30.09.2024
50.00 EUR
Contact us
Surcharges
Breakfast
10.00 EUR /day/person
Half Board
28.00 EUR /day/person
Equipment
| | | | |
| --- | --- | --- | --- |
| Terrace | | Balcony | |
| Air conditioning | | TV-SAT | |
| Microwave | | Kettle | |
| Phone | | Use of kitchen | |
| Private bathroom | | | |
Calendar and prices
Available
Occupied
Possible arrival
Possible departure
| | |
| --- | --- |
| Surface | 35 m2 |
| Number of bedrooms | 1 |
| Number of beds | 2 |
| Number of extra beds | 2 |
"Apartman 2" -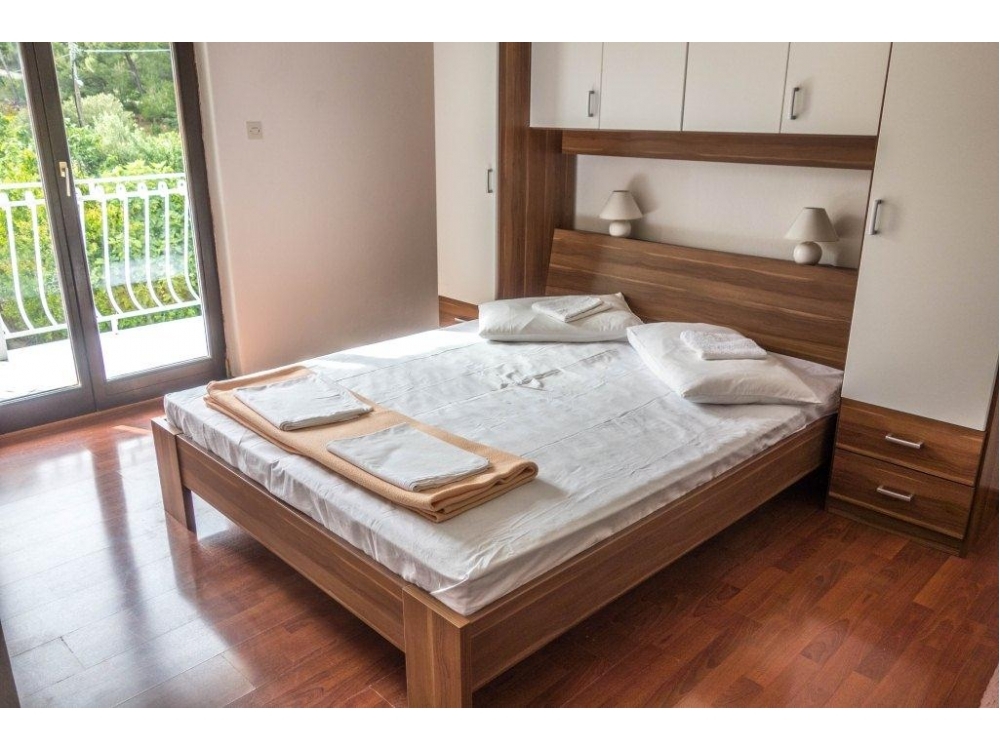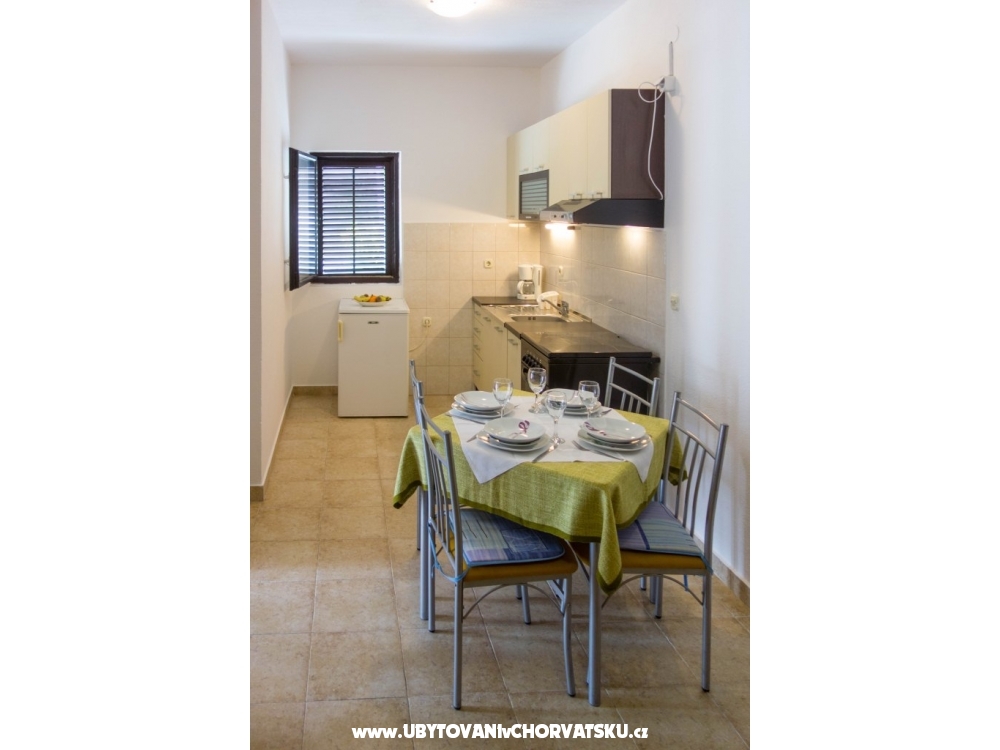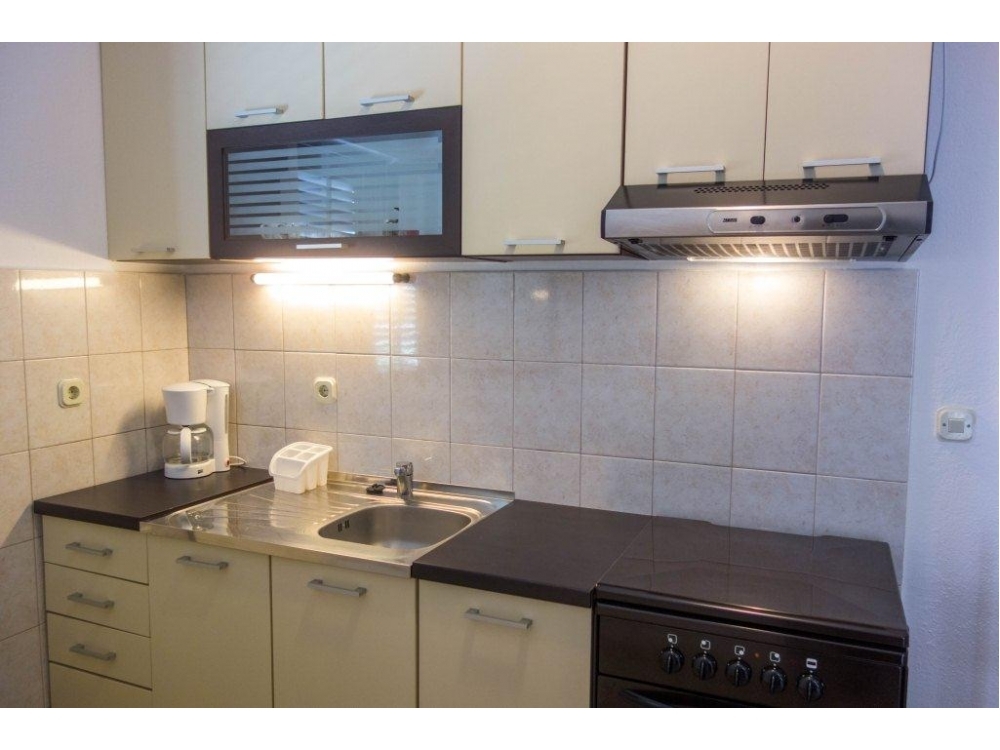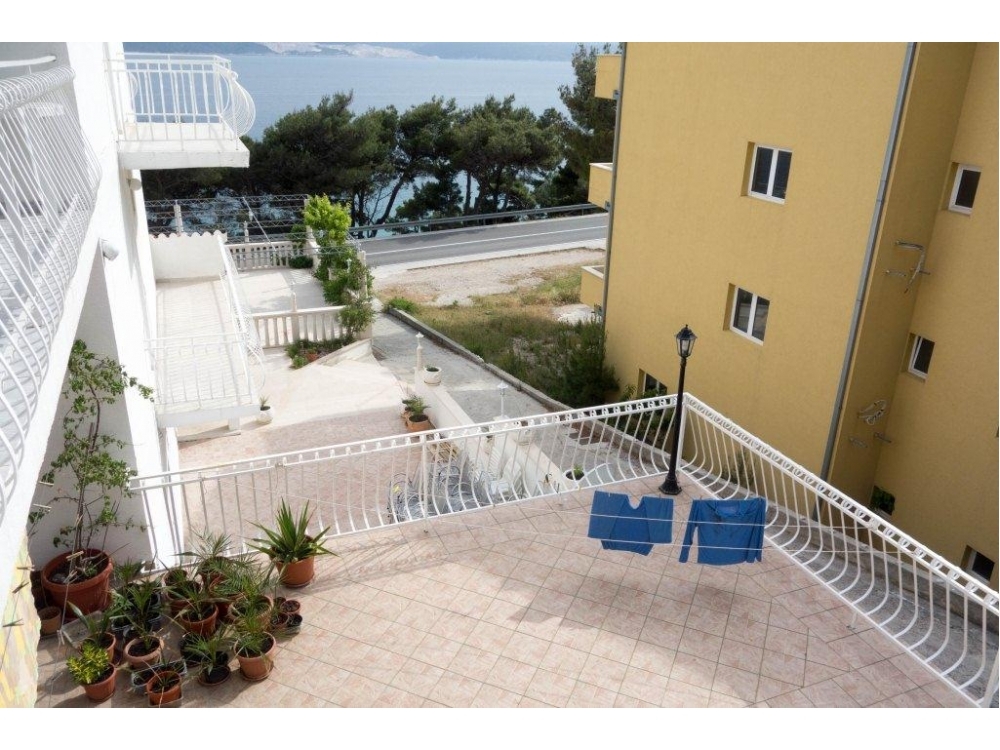 Price per night
29.05.2024 - 19.06.2024
52.00 EUR
20.06.2024 - 30.06.2024
55.00 EUR
01.07.2024 - 09.07.2024
63.00 EUR
10.07.2024 - 20.08.2024
65.00 EUR
10.07.2024 - 20.08.2024
65.00 EUR
21.08.2024 - 31.08.2024
63.00 EUR
21.08.2024 - 31.08.2024
63.00 EUR
01.09.2024 - 10.09.2024
55.00 EUR
01.09.2024 - 10.09.2024
55.00 EUR
11.09.2024 - 30.09.2024
52.00 EUR
11.09.2024 - 30.09.2024
52.00 EUR
Contact us
Surcharges
Breakfast
10.00 EUR /day/person
Half Board
28.00 EUR /day/person
Equipment
Calendar and prices
Available
Occupied
Possible arrival
Possible departure
| | |
| --- | --- |
| Surface | 34 m2 |
| Number of bedrooms | 1 |
| Number of beds | 2 |
| Number of extra beds | 2 |
"Apartman 3" -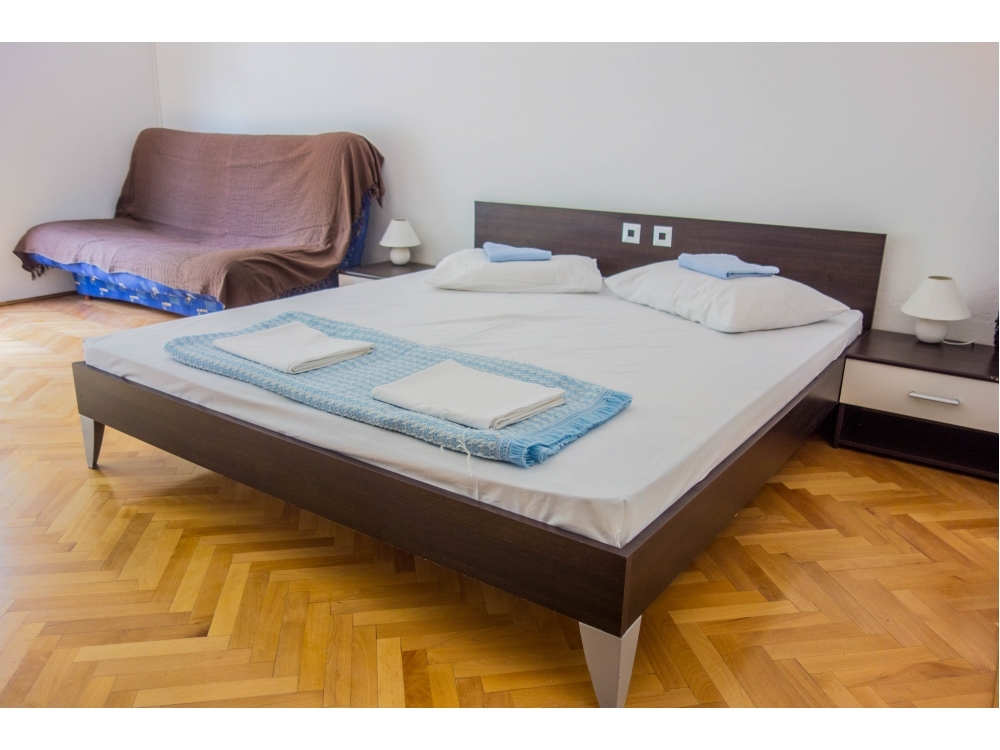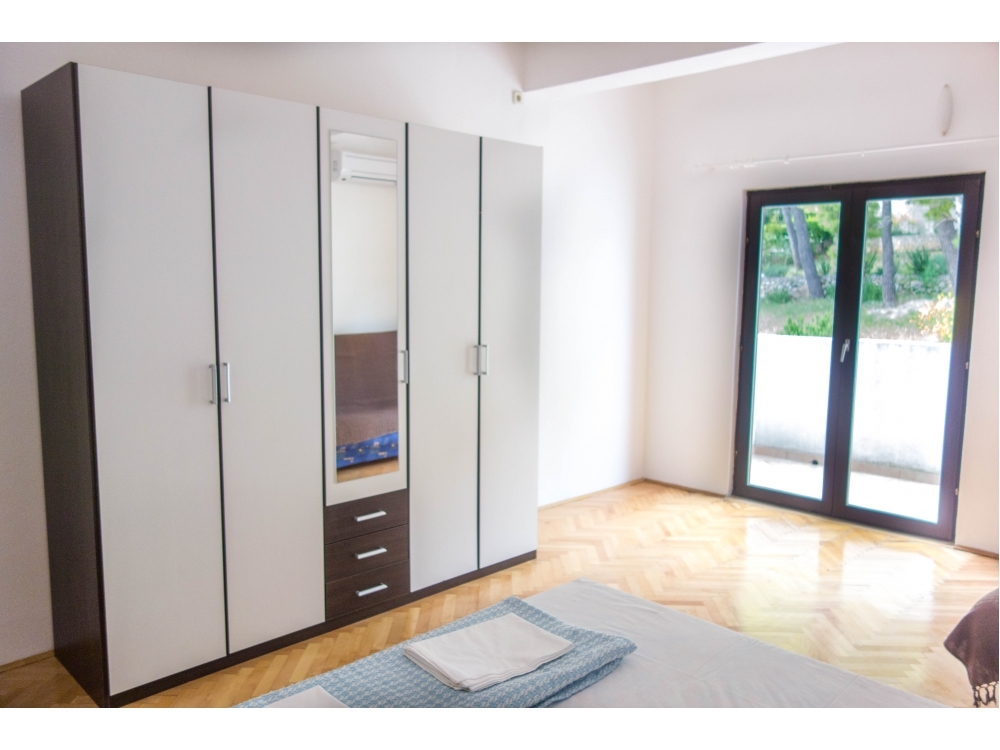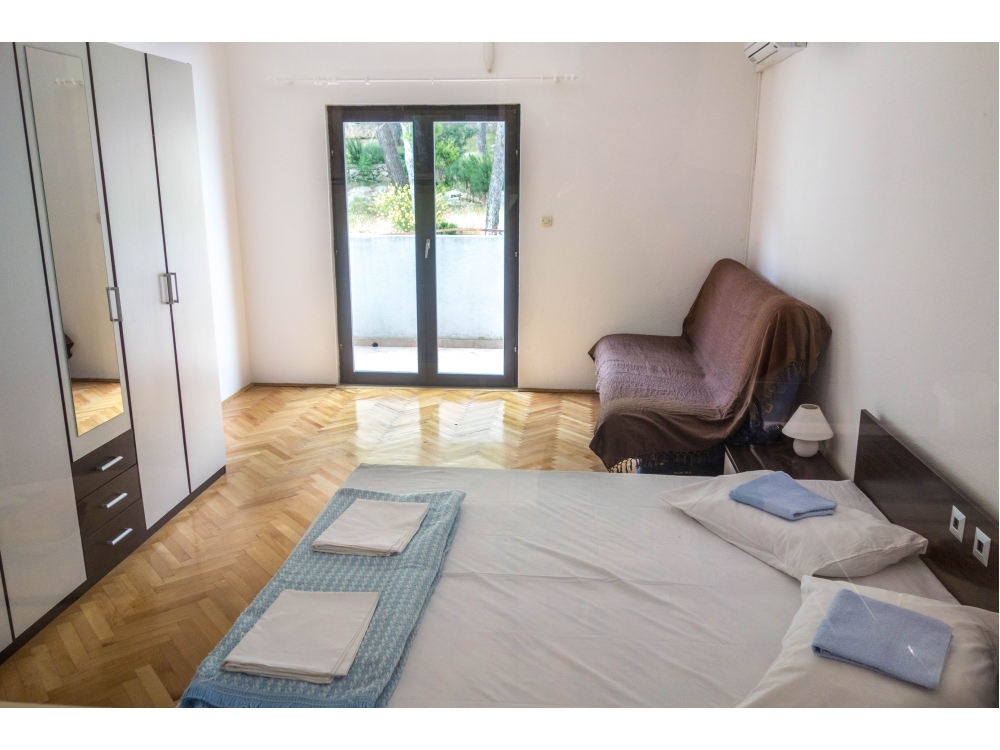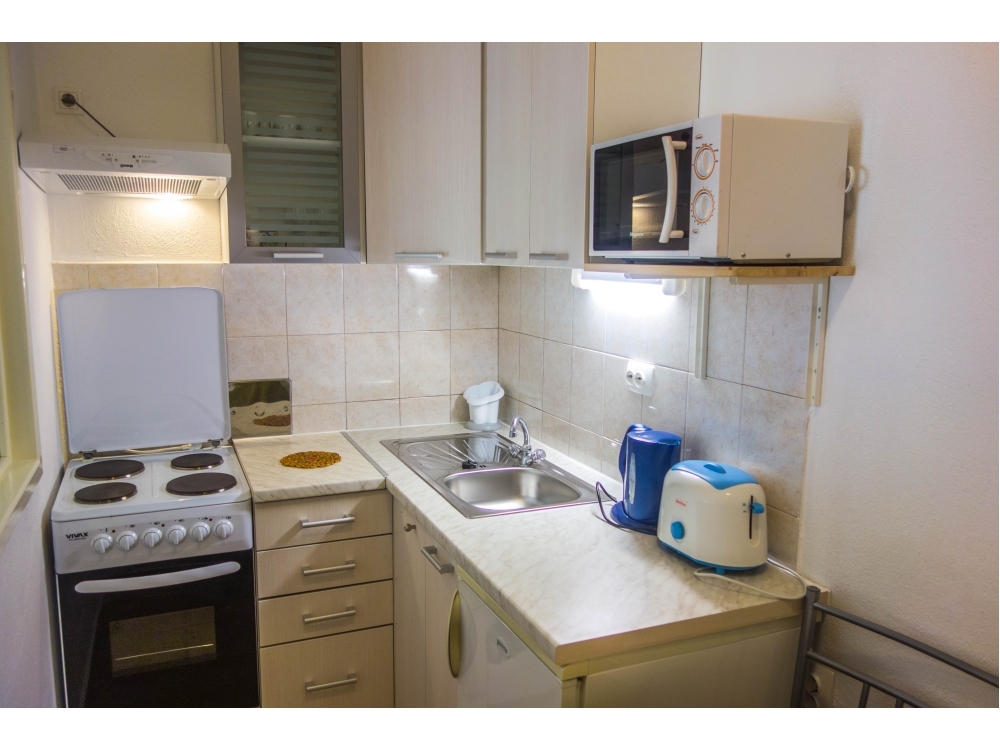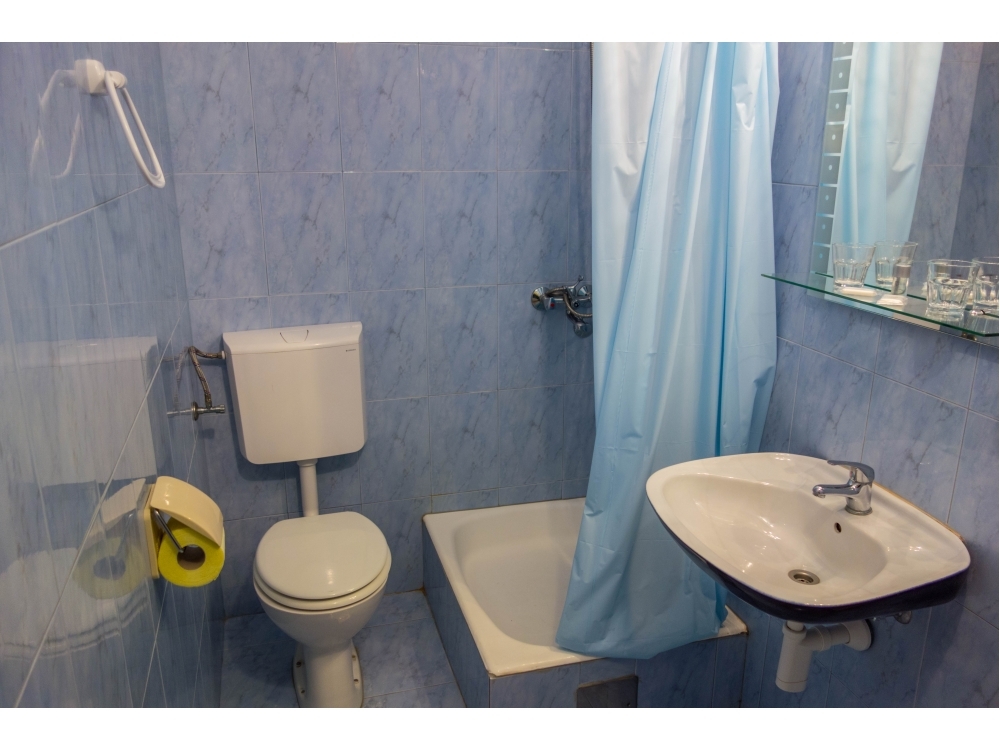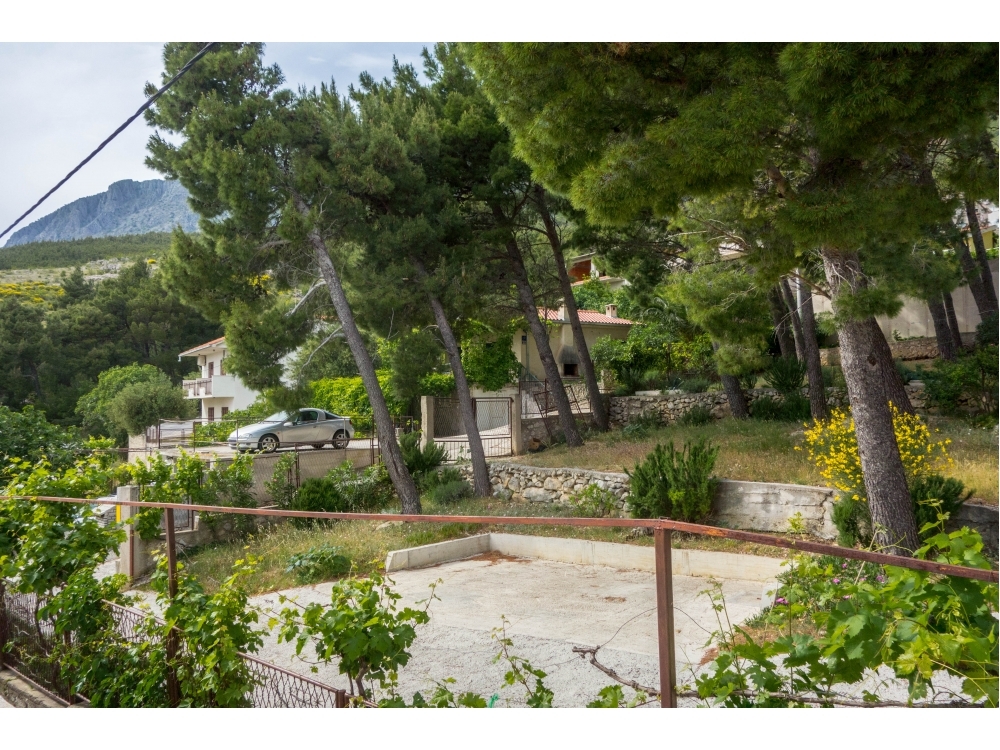 Price per night
29.05.2024 - 19.06.2024
50.00 EUR
29.05.2024 - 19.06.2024
50.00 EUR
20.06.2024 - 30.06.2024
53.00 EUR
01.07.2024 - 09.07.2024
58.00 EUR
10.07.2024 - 20.08.2024
60.00 EUR
10.07.2024 - 20.08.2024
60.00 EUR
21.08.2024 - 31.08.2024
58.00 EUR
01.09.2024 - 10.09.2024
53.00 EUR
11.09.2024 - 30.09.2024
50.00 EUR
Contact us
Surcharges
Breakfast
10.00 EUR /day/person
Half Board
28.00 EUR /day/person
Equipment
Calendar and prices
Available
Occupied
Possible arrival
Possible departure
| | |
| --- | --- |
| Surface | 36 m2 |
| Number of bedrooms | 1 |
| Number of beds | 2 |
| Number of extra beds | 0 |
"App 10" -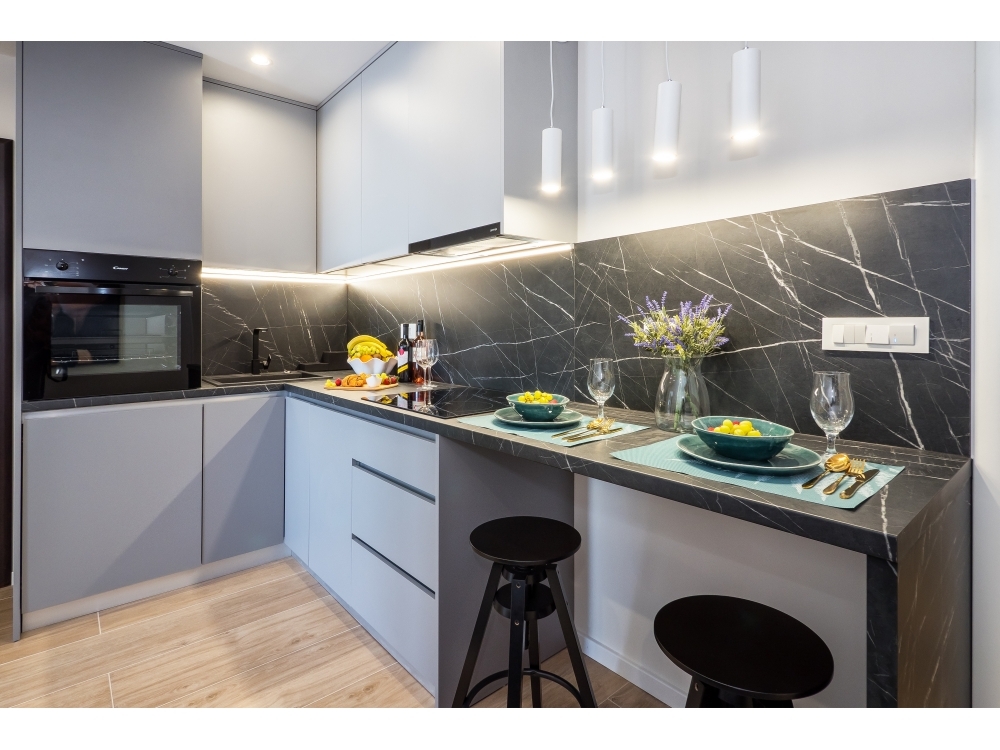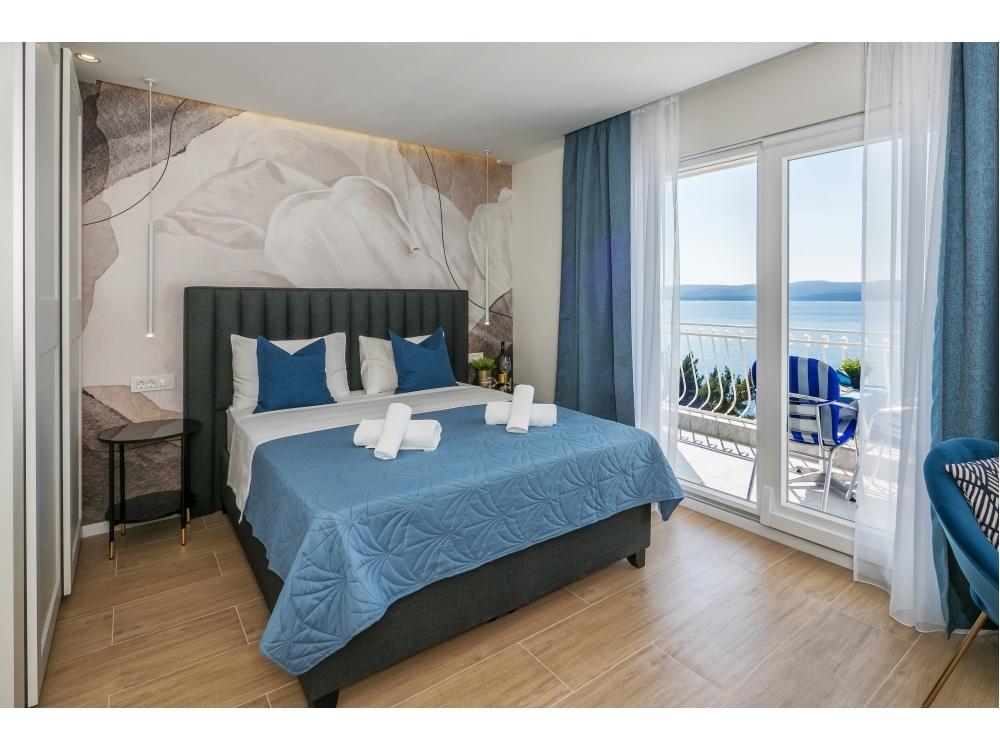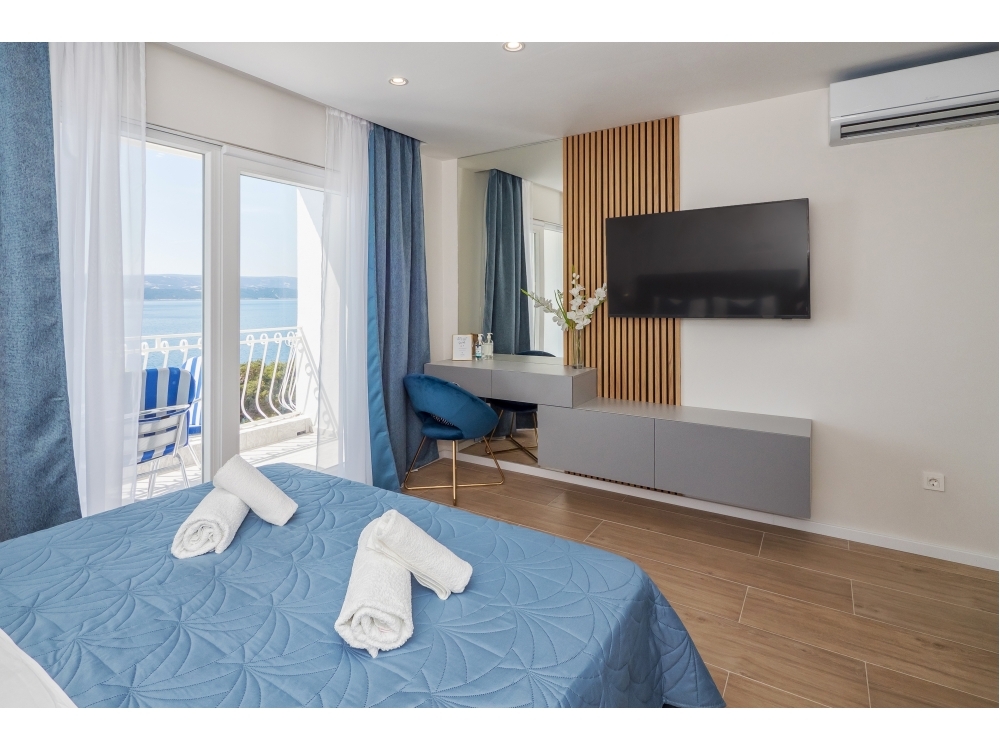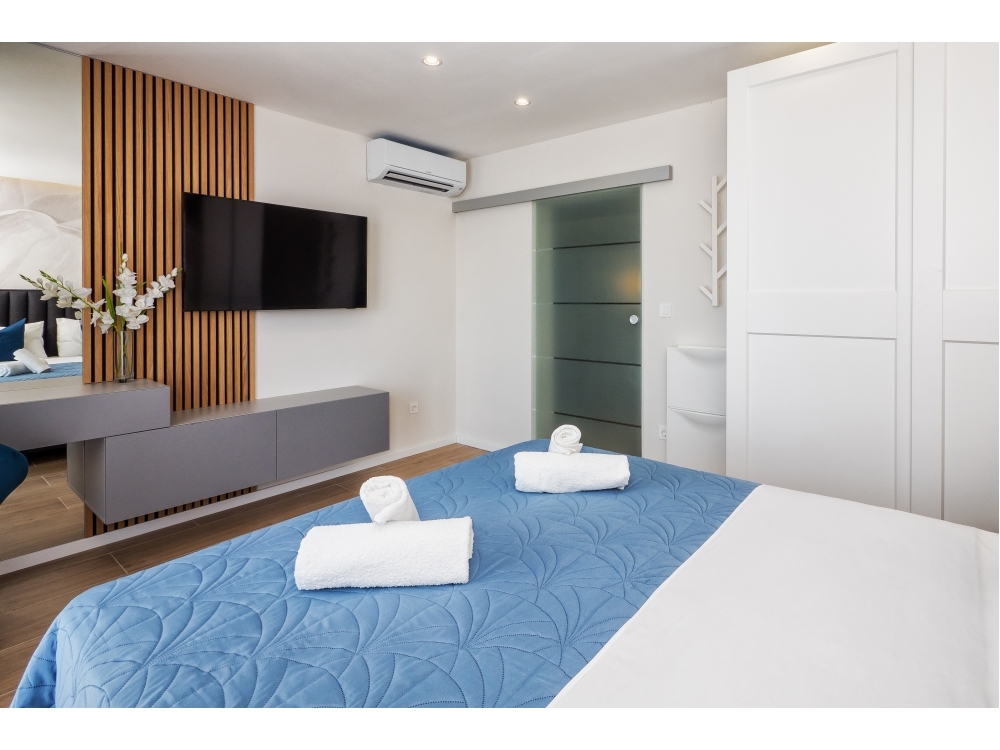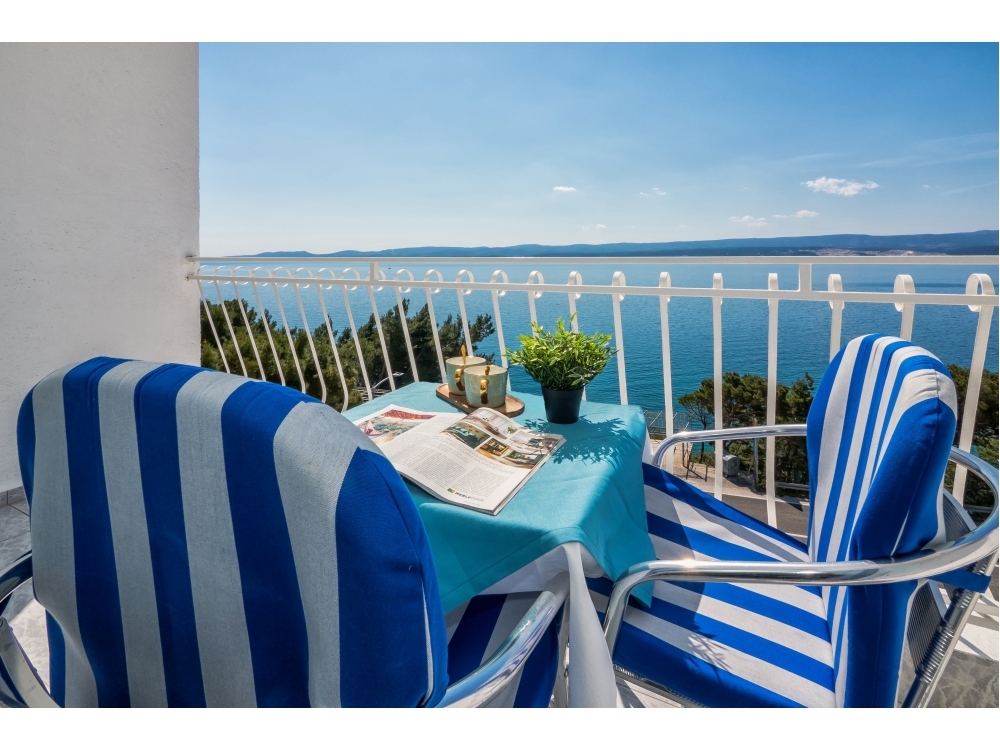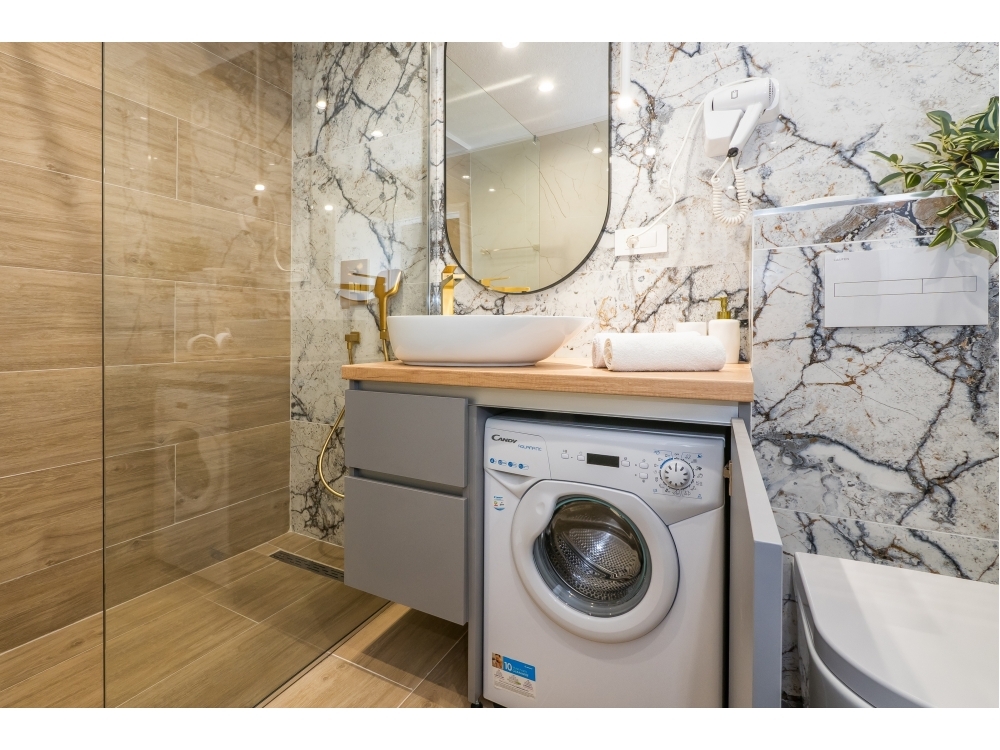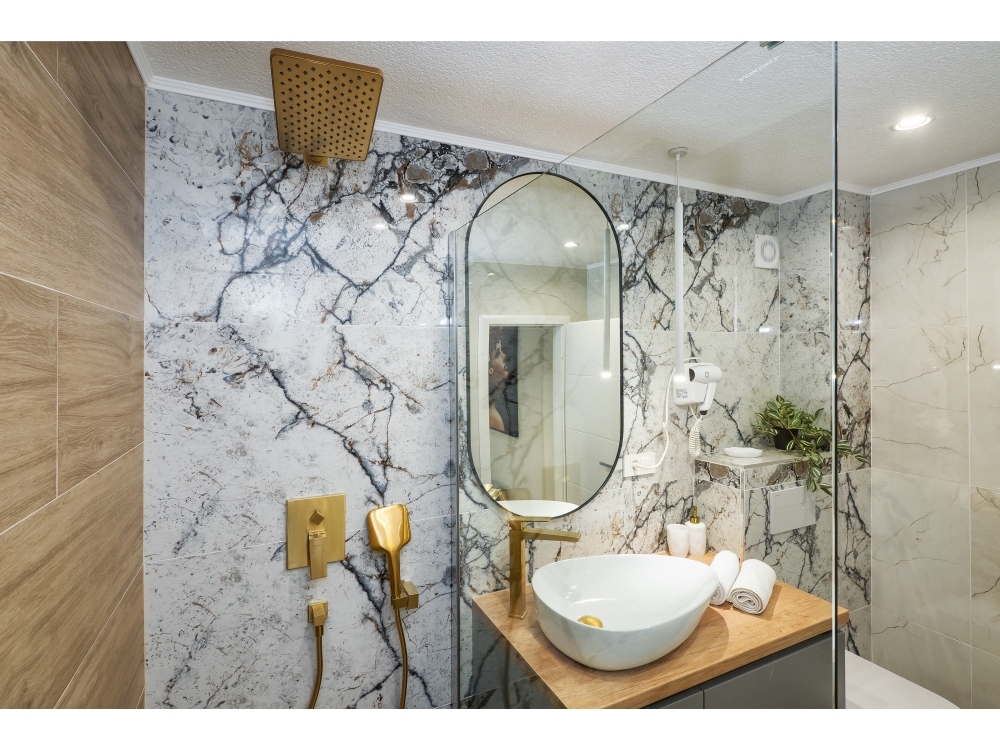 Price per night
29.05.2024 - 19.06.2024
85.00 EUR
20.06.2024 - 30.06.2024
95.00 EUR
01.07.2024 - 09.07.2024
110.00 EUR
10.07.2024 - 20.07.2024
115.00 EUR
21.08.2024 - 30.08.2024
110.00 EUR
01.09.2024 - 10.09.2024
95.00 EUR
11.09.2024 - 30.09.2024
85.00 EUR
Contact us
Surcharges
Breakfast
10.00 EUR /day/person
Half Board
28.00 EUR /day/person
Equipment
Calendar and prices
Available
Occupied
Possible arrival
Possible departure
Distances
| | |
| --- | --- |
| beach: | 40 m |
| sea: | 40 m |
| city centre: | 50 m |
| shop: | 2000 m |
| restaurant: | 5 m |
| sports: | 10000 m |
| doctor: | 10000 m |
| apothecary: | 10000 m |
| gas station: | 10000 m |
| cash machine: | 5 m |
| post office: | 50 m |
| bus stop: | 100 m |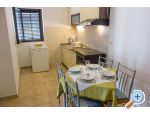 Additional Information
building is located on the riviera Lokva Rogoznica-Omis, 8 km from Omis, 30 km from Split and 25 km from Makarska, very near pebble beach (1 km long) and clean sea. There is a restaurant with beautiful terrace and 14 accommodation units. Large parking area, organization of boat trips to the the surrounding islands, rafting on river Cetina, climbing on rocks etc. Possibility to accommodate larger groups.
Unable to select already occupied date!
Date of arrival must be before the departure date.
Can not be chosen. Some days are already booked!